School News
I would firstly like to say a huge thank you to all of the generous parents and carers who donated Christmas trees and decorations to Ribston Hall this year. The students and staff have been absolutely delighted with our decorations, they are up everywhere all over the school making it feel very festive. (Please see some pictures below).
Enjoy this month's edition of the Ribston Roar and remember that the students are returning on Monday 7th January for the next term start.
All that is then left to say is to wish you all an enjoyable and restful Christmas break and a Happy New Year. Buon Natale!
Sarah Colombini, Headteacher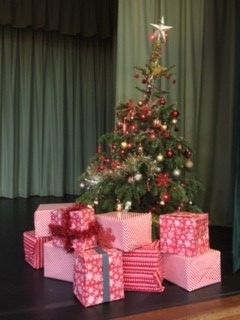 December's Ribston Roar Lion
This month's Ribston Roar lion comes with the caption 'Have a roaring good Christmas' and has been drawn by the talented Maddie Walker in Year 12.
Thank you Maddie for taking the time to draw this for us; you can't beat a lion with a Christmas hat on!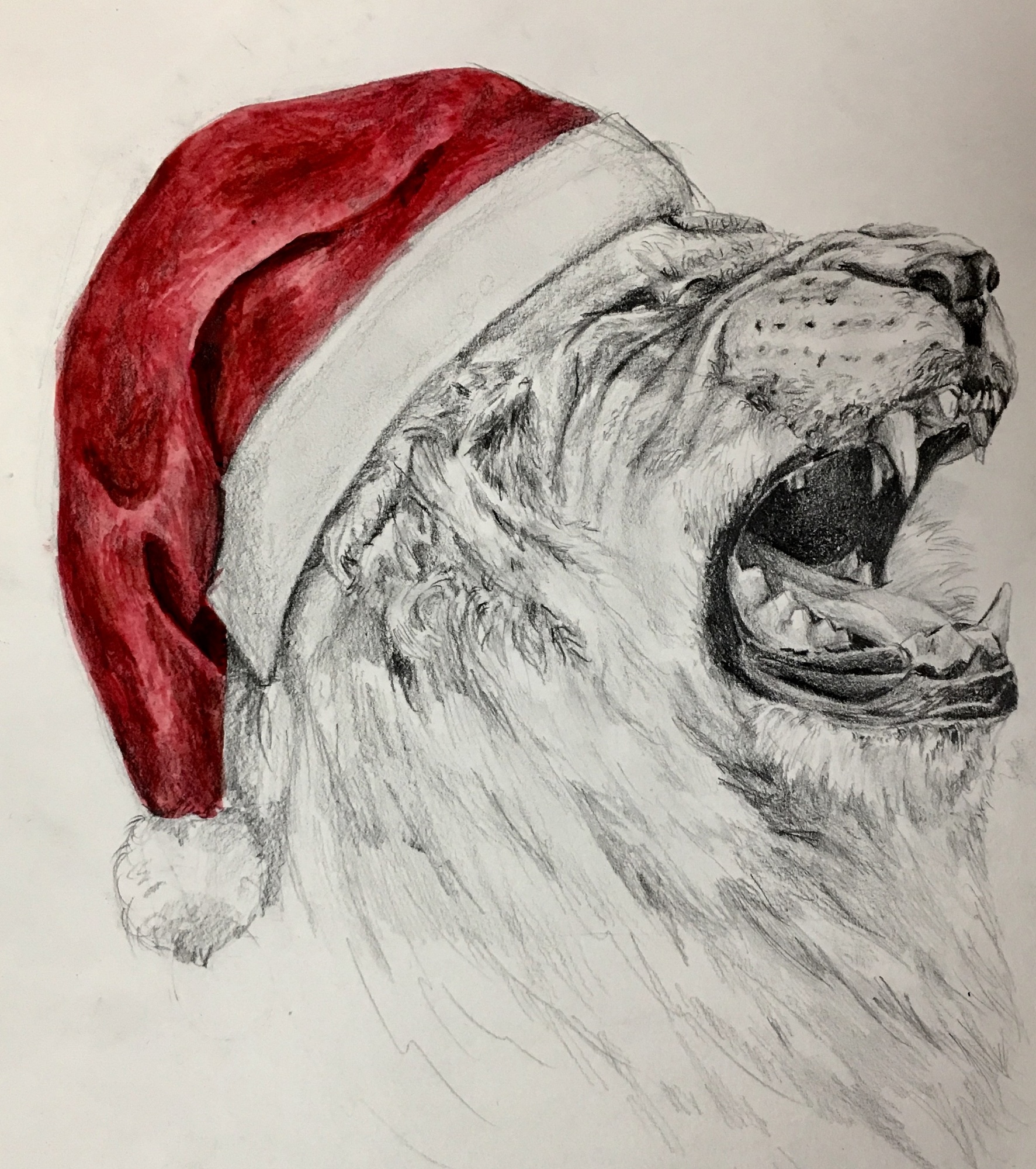 Annie!
The Annie production was a roaring success last week with over 430 tickets sold. The students who acted on stage, sang in the choir, played in the orchestra and ensured the smooth running of the performance as the backstage crew and technicians were simply OUTSTANDING and we couldn't be more proud of them all!
A huge thank you to our director, Mrs Hill, our Musical directors, Mrs Ford and Mr Sheppard and Ms Lewis, Mrs Murphy, Mrs Oliver, Ms Dobson and Mrs Cresswell for giving up so much of their time to enable this production to be so successful.
If you weren't able to attend, here are some pictures of the performance and backstage crew.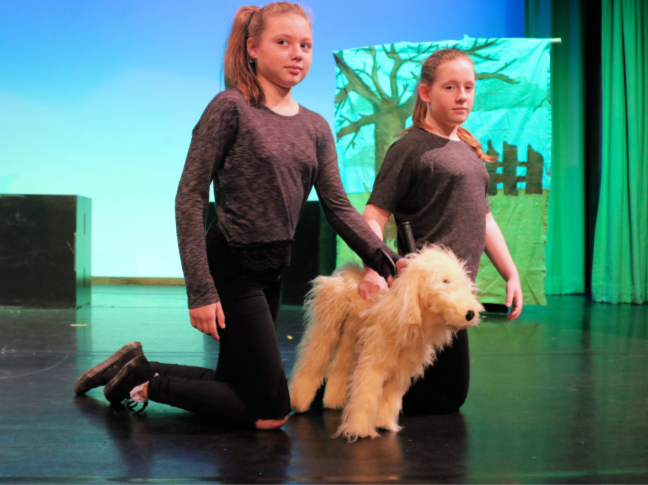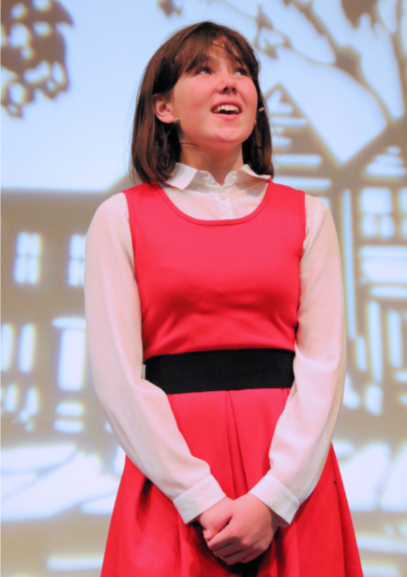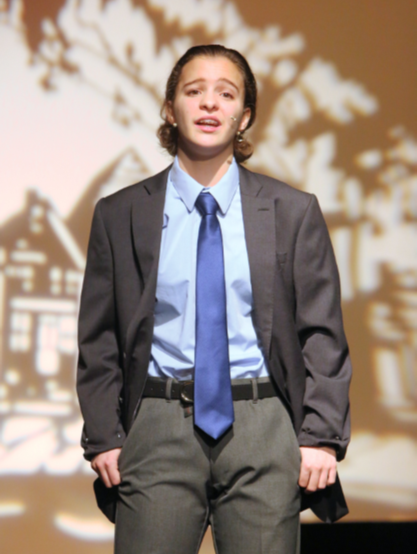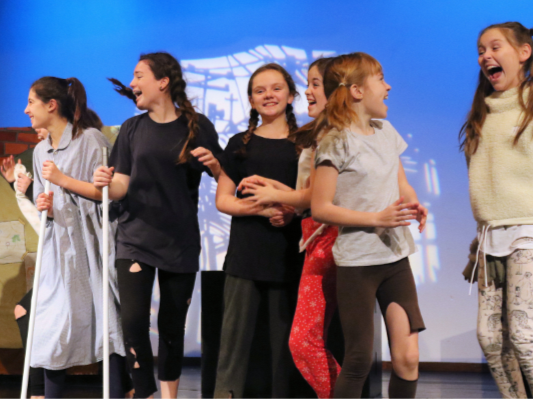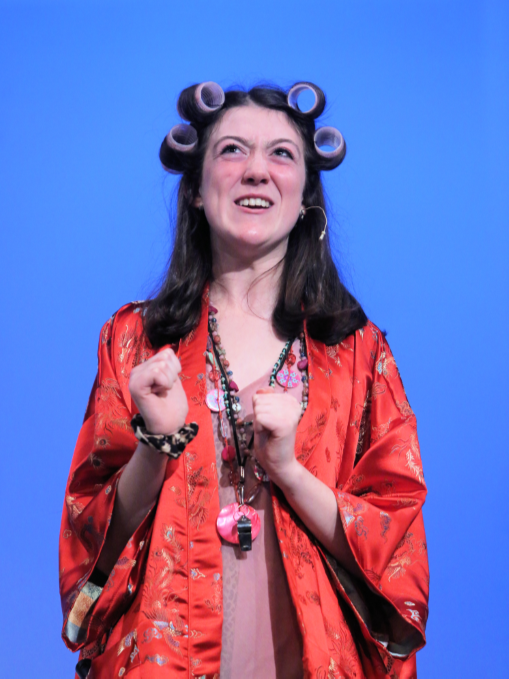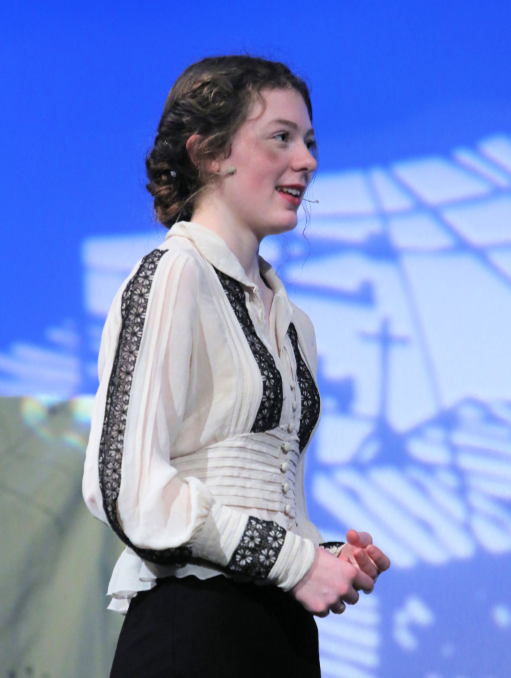 Sporting News
Sports Leadership at RHHS
Year 10 spent last term developing their communication and organisation skills through a series of practical lessons in Physical Education. This term, they have had the opportunity to put their skills into practise by delivering fun warm up games to Calton Primary School pupils. The Year 10 were fantastic as sports leaders and the Infant School pupils left with huge smiles, excited to be coming back for more opportunities to take part in physical activity at Ribston Hall High School after Christmas.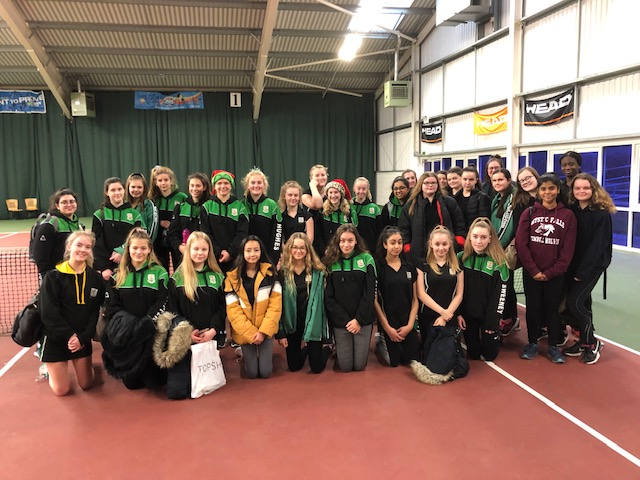 In addition to leadership within lessons, our Key Stage 4 students volunteered to lead at the Gloucester City School Sports Network Christmas Festival on Thursday 6th December. Activities ranged from 'Christmas Wake and Shake' to 'What's the time Father Christmas'. Year 10 and 11 students led over 700 Key Stage 1 pupils over the course of the day and did so with a huge amount of enthusiasm. This was a wonderful way to begin the Christmas festivities and spread cheer to a large number of Gloucester City Primary Schools.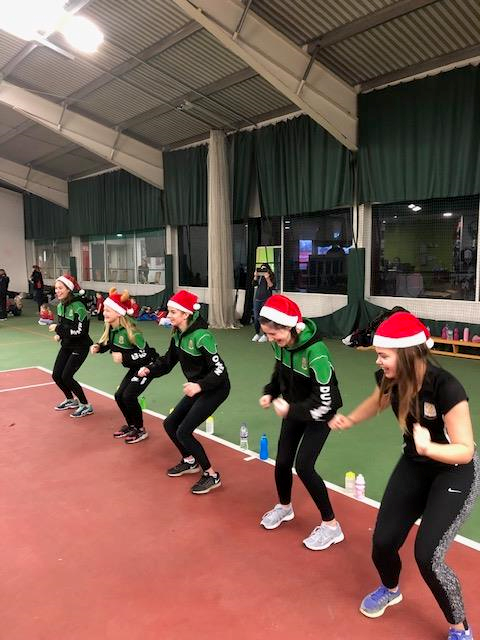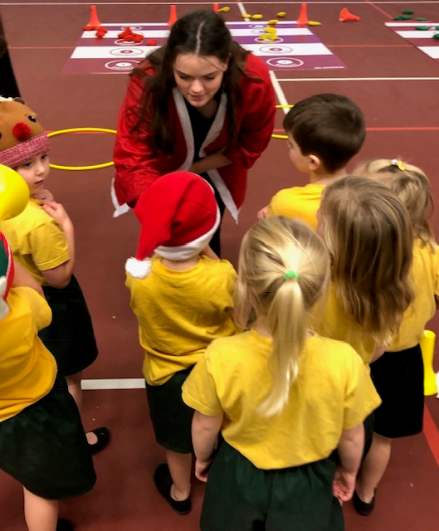 Congratulations to Libby Danvers and Katie Rowley, Y8 who competed at the IDO World Tap Dance Championships in late November as part of Tap Attack Team GB. They did a great job and came home with a Bronze medal for their Junior Formation group routine. Katie also finished 4th in the world with her small group.
Photos - LHS, Libby and RHS, Katie (second from the left) with her group.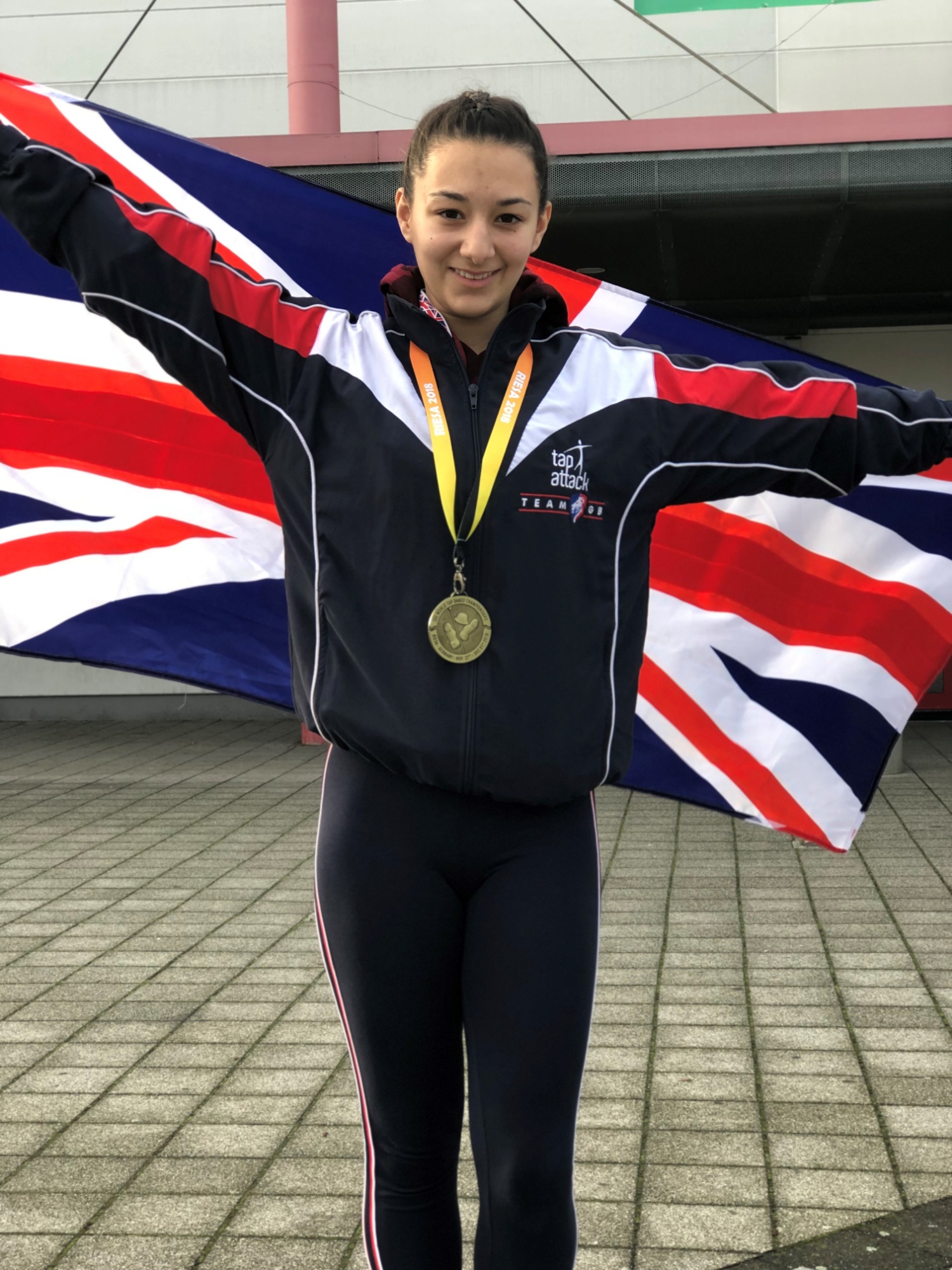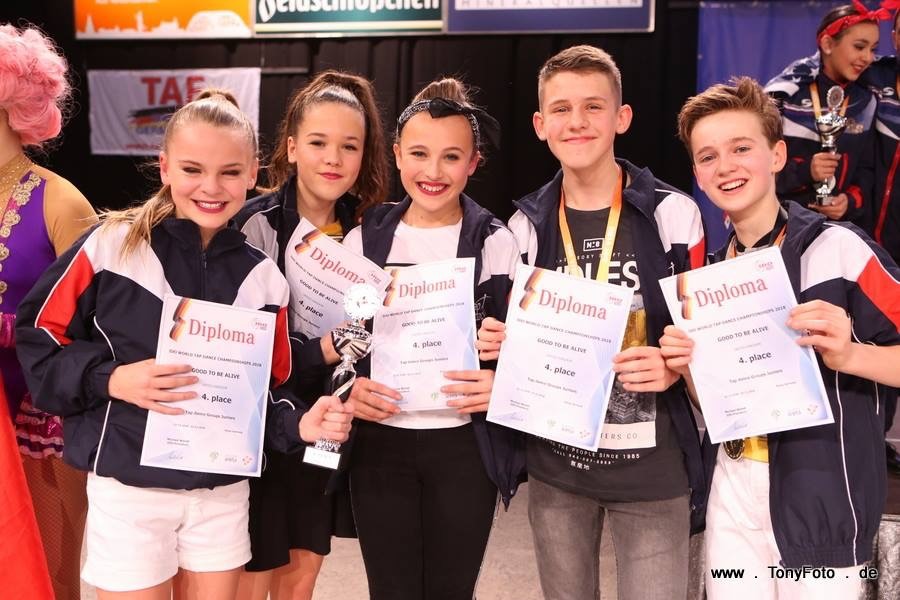 Many congratulations to the Yr8 Table Tennis team consisting of Freya WIlson, Sophie Webster, Amelie Owen and Seren Jones who came second in the Level 3 County tournament. Well done!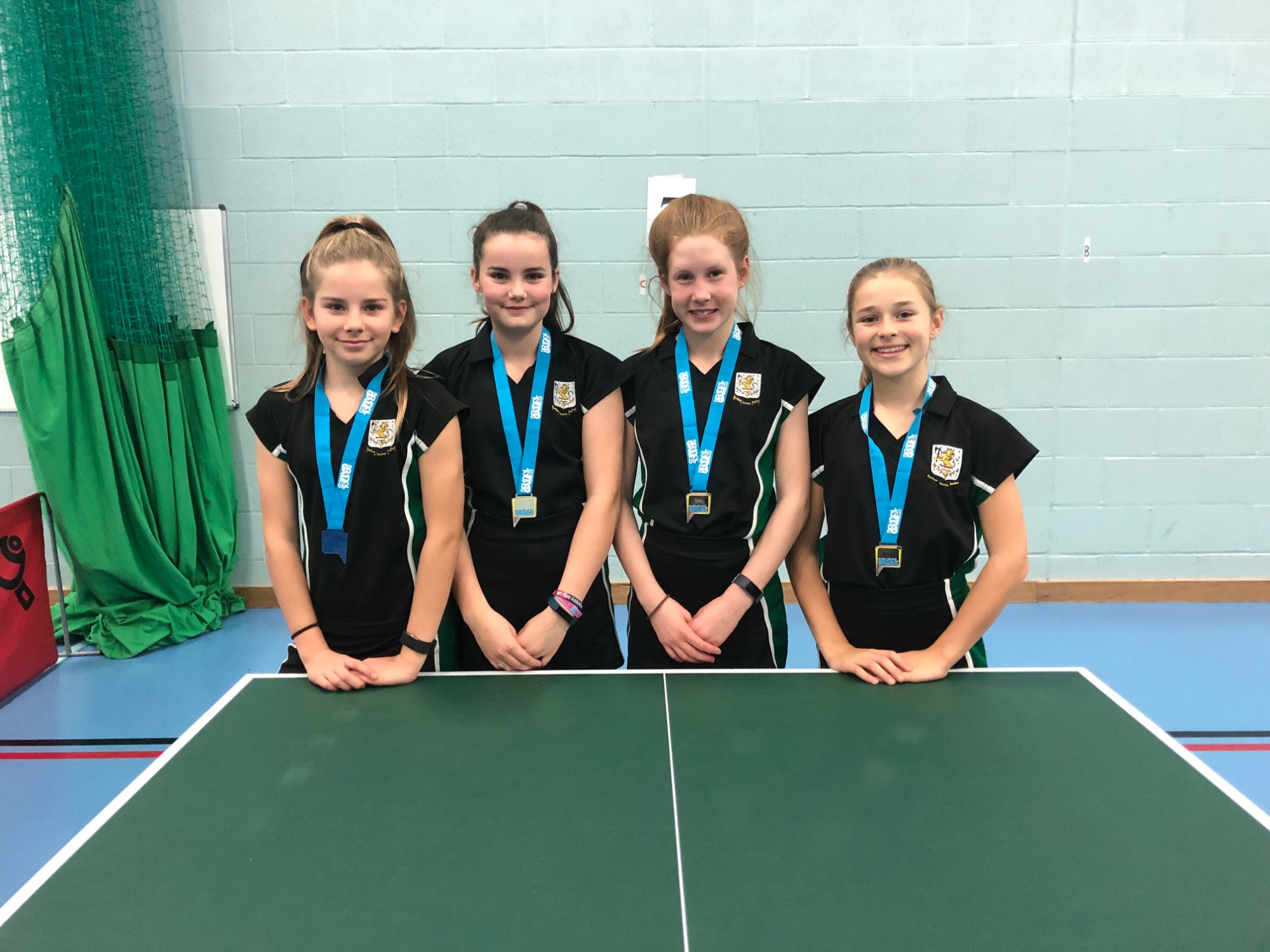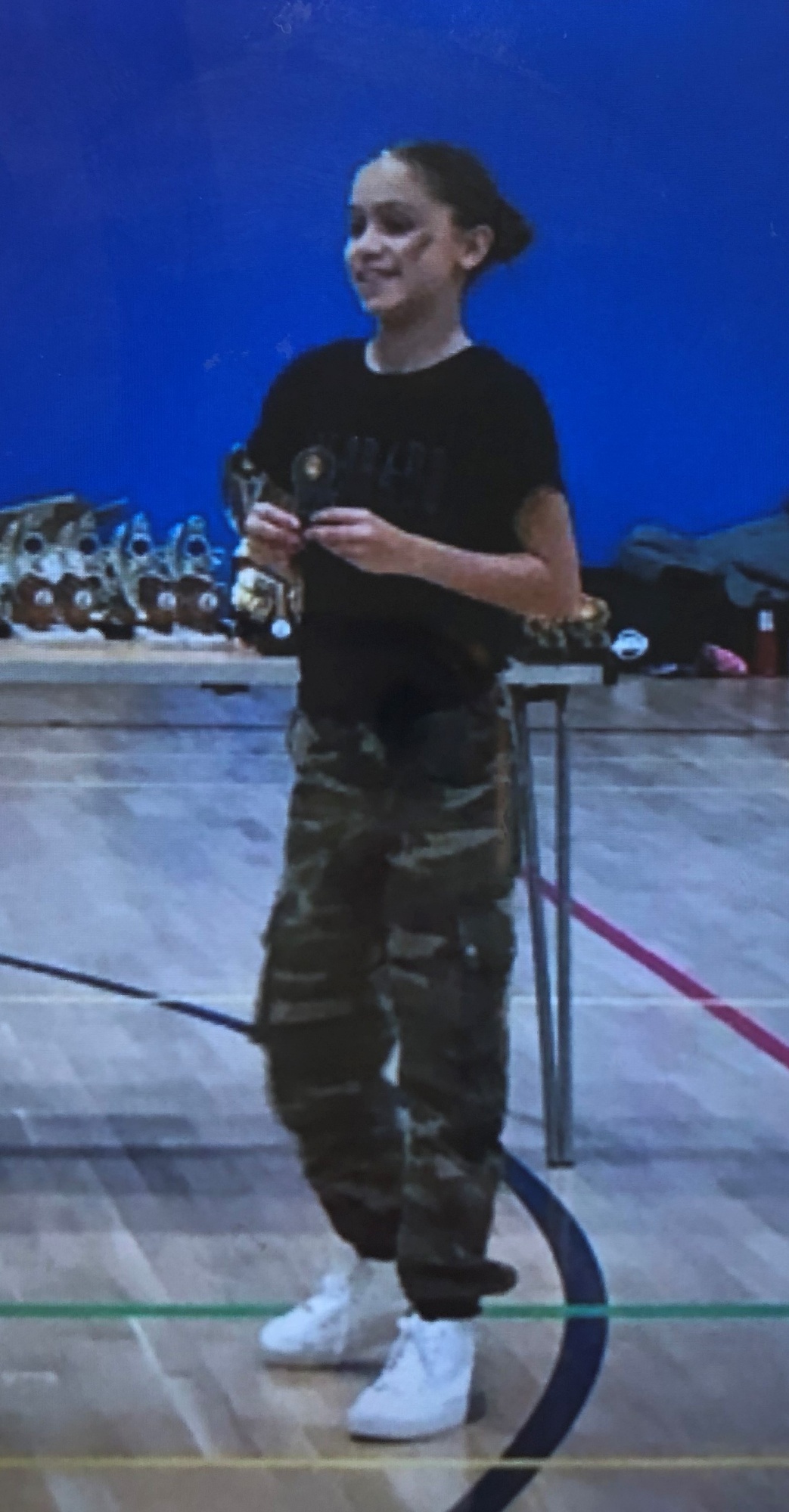 Congratulations to Saffron Davies in 7D for coming 2nd in her duo & 2nd in her team Street Dance competition at the weekend.
The Ribston Hall Annual Dance Showcase was held on 29th November and raised nearly £1500 from tickets sales and the fundraising by the Camps International team. 130 dancers from Year 7 through to Year 13 worked extremely hard from the beginning of September to produce a stunning showcase of talent!
The varying styles and concepts made for a very entertaining and diverse show with special guest Jade Overthrow and her partner Dragos Hepcal, National Under 16 Latin Champions taking part. Miss Phillips is incredibly proud of the achievement of all students involved and would like to thank the Dance Captains and assistant choreographers in particular for their tireless efforts with several dance numbers.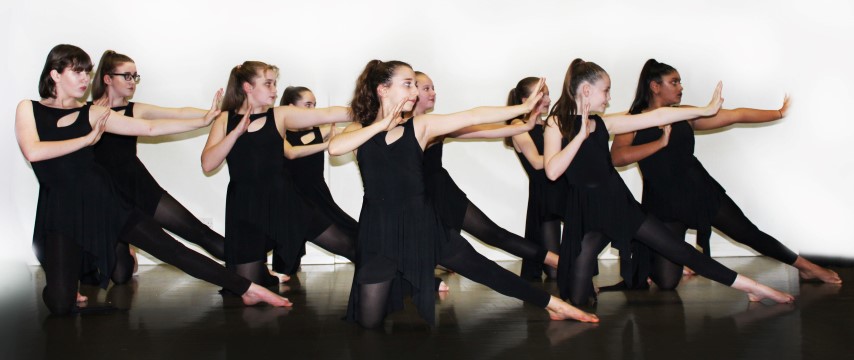 Subject News
Celebrating Hanukkah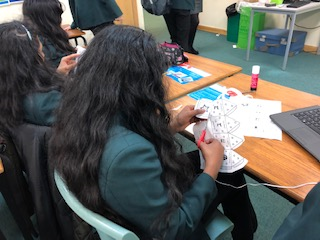 Hanukkah is a festival that reminds Jews of a time over 2,000 years ago, when the Jews won a battle against the Greeks to practise their religion freely. It lasts for eight days and might also be called Chanukah. The date of Hanukkah changes every year, because it depends on the calendar, but it will always fall in November or December. This year Hanukkah was observed 2nd December- 10th December. To celebrate, the R.S. department organised a range of activities including making your own dreidel (a spinning top for a game played at Hanukkah), drawing a menorah (a candelabra that is lit), making Hanukkah cards, eating pancakes (they are a traditional dish, serving as a reminder of the food hurriedly prepared for the Maccabees as they went into battle), and listening to parody Hanukkah songs performed by such Jewish bands as 'The Maccabeats' and 'Six13' – popular Jewish bands in America. Next we will be celebrating Holi on Wednesday 20th March.
Food Technology
Year 9 students have been taking part in the 'Tunnocks teacake challenge'...a National competition that showcases presentation skills. Mrs Stoner was very proud of their high level achievements. Here are a few of the entries by the following students: (L to R) Kaitlin Howley (9D), Deena Waheed (9B) and Poppy Hancock (9B).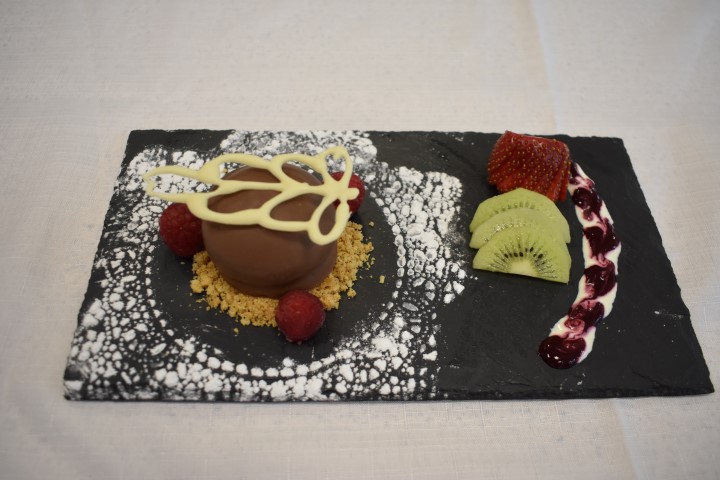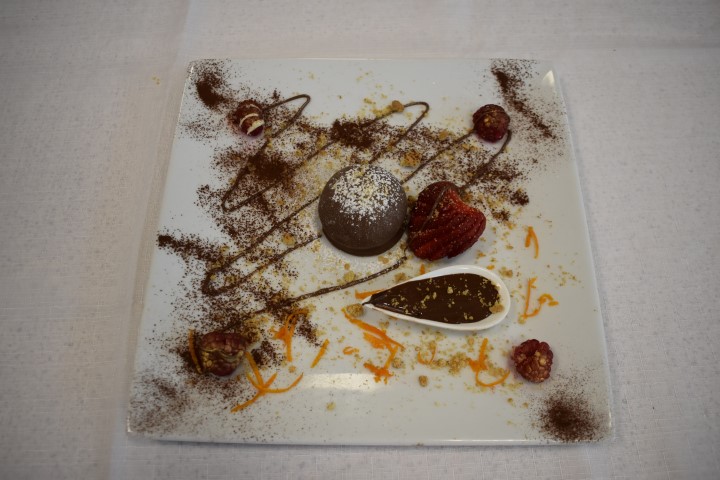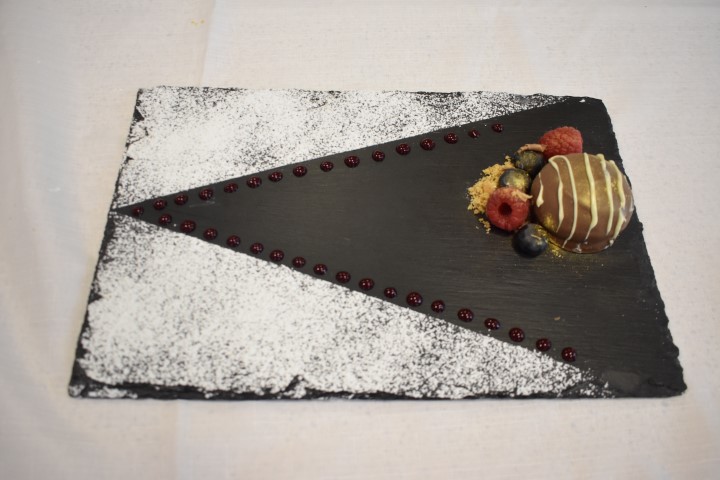 Year 7 trip to the Land of Oz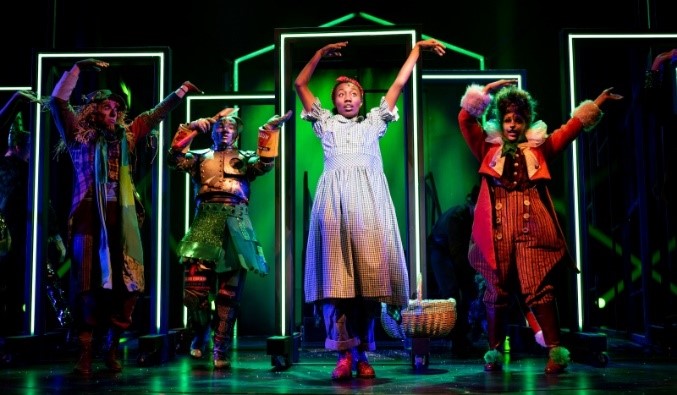 On the 5th December, The English Curriculum Area took the whole of Year 7 to the theatre production of The Wizard of Oz at the Birmingham Repertory Theatre. Here are some of their thoughts about the performance:
'Well, the Wizard of Oz production certainty takes you down the yellow brick road! The production was both entertaining and informative, with amazing costumes and exquisite scenery. Everything came together as one whole show and the actors all told the story effortlessly. It was an amazing performance, unlike any other seen before!' - Evie Rushton, 7R
'The performance was absolutely breath-taking and all the characters brought you to the Land of Oz. The singing was amazing and the characters made it so interactive that you never wanted the show to end! All of the props helped the story to come alive and the characters all made you feel something.' – Eva Yordanov, 7S
'The Wizard of Oz was a wonderful play to watch with the school. The way that it was thought out was effective, powerful and creative with every scene being packed with detail. The acting, singing and dancing were incredible with each of the cast being very talented.' – Liana Johnson, 7R
MFL Trip to Lille
On 24th November, forty-five students travelled through the night to arrive bright and early in Lille.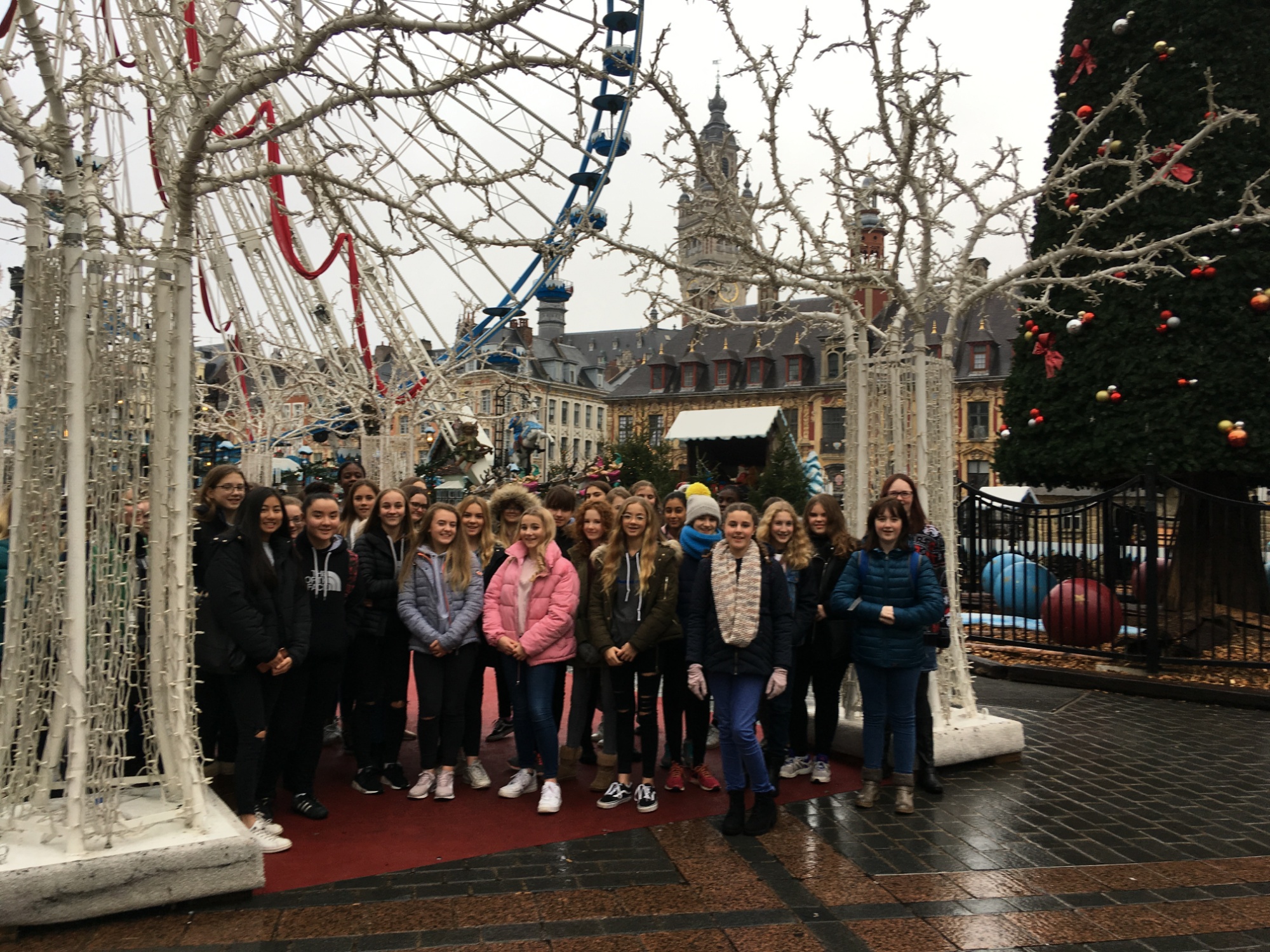 The trip consisted of visits to the Christmas markets, some great sampling of french cuisine, and some encounters with French social protests. A full experience of French culture! The girls were very keen to put their French into action and a great day was had by all.
A big thank you to the accompanying teachers who made the whole trip possible.
Artists' Corner
This month the artwork is inspired by Andy Goldworthy and is the Year 7 'Autumn Colours' sculpture project.
In order, Artwork by (LtoR) : Annabel Wall, Breea Jordan, Evelyn Warwick, Isobelle Moger, Maisey Pollok and Orianna Parker.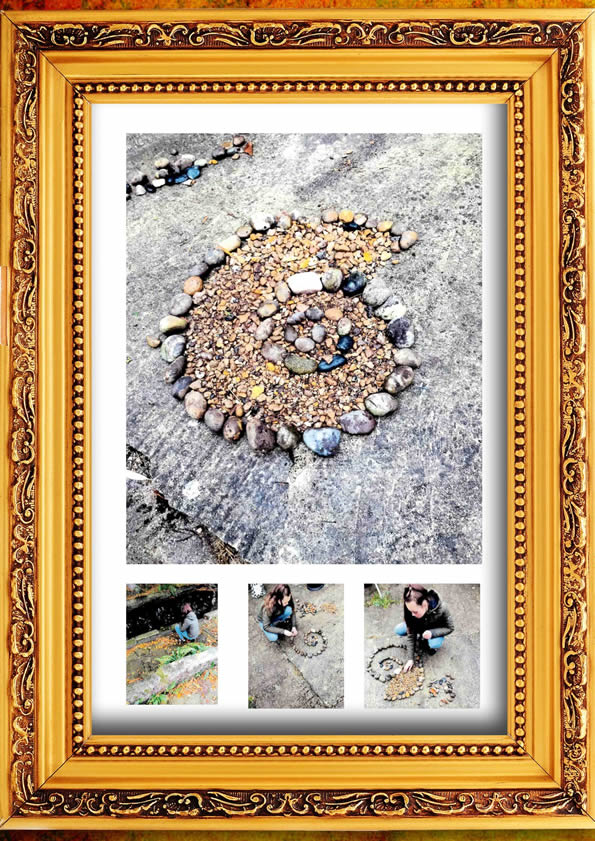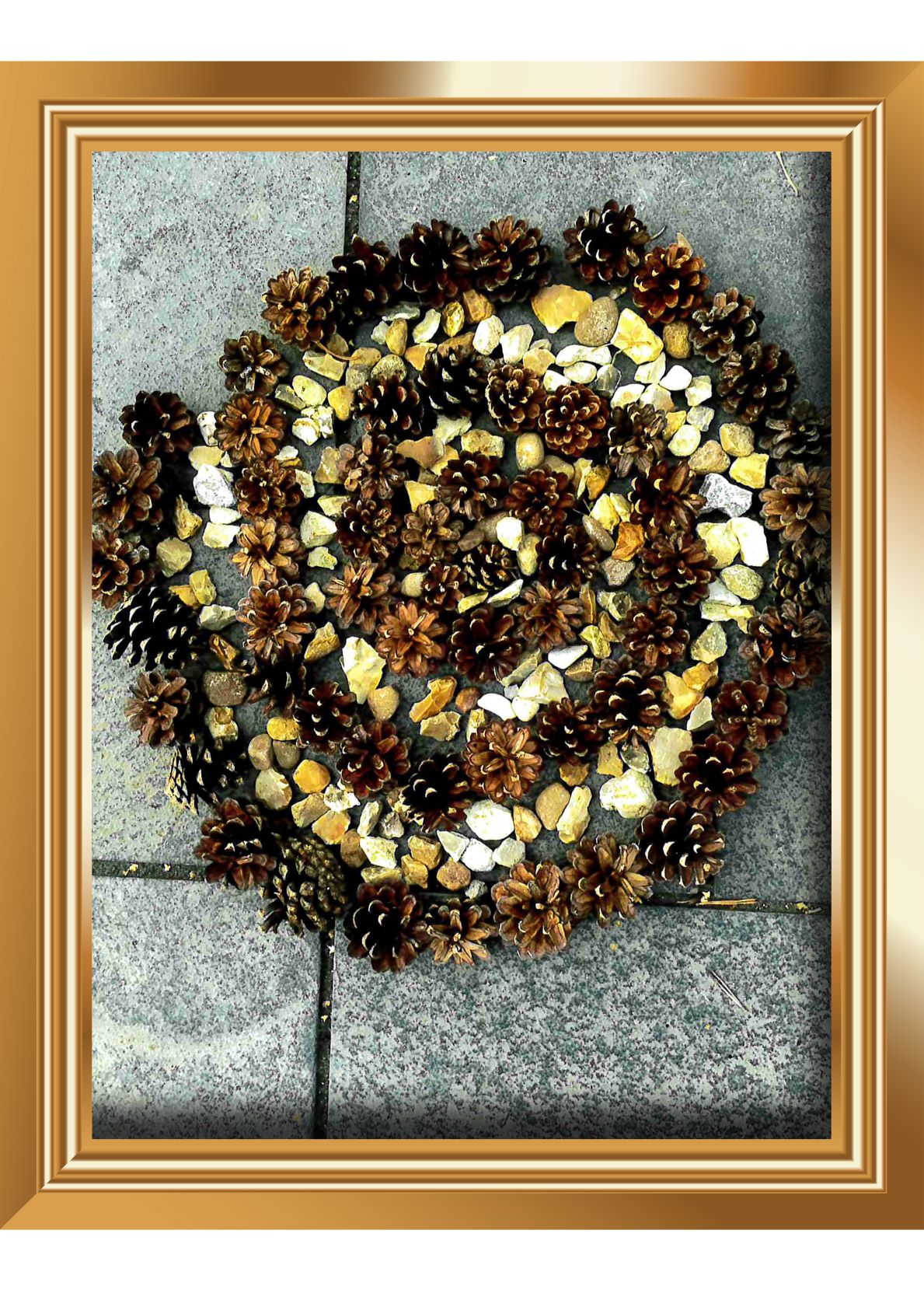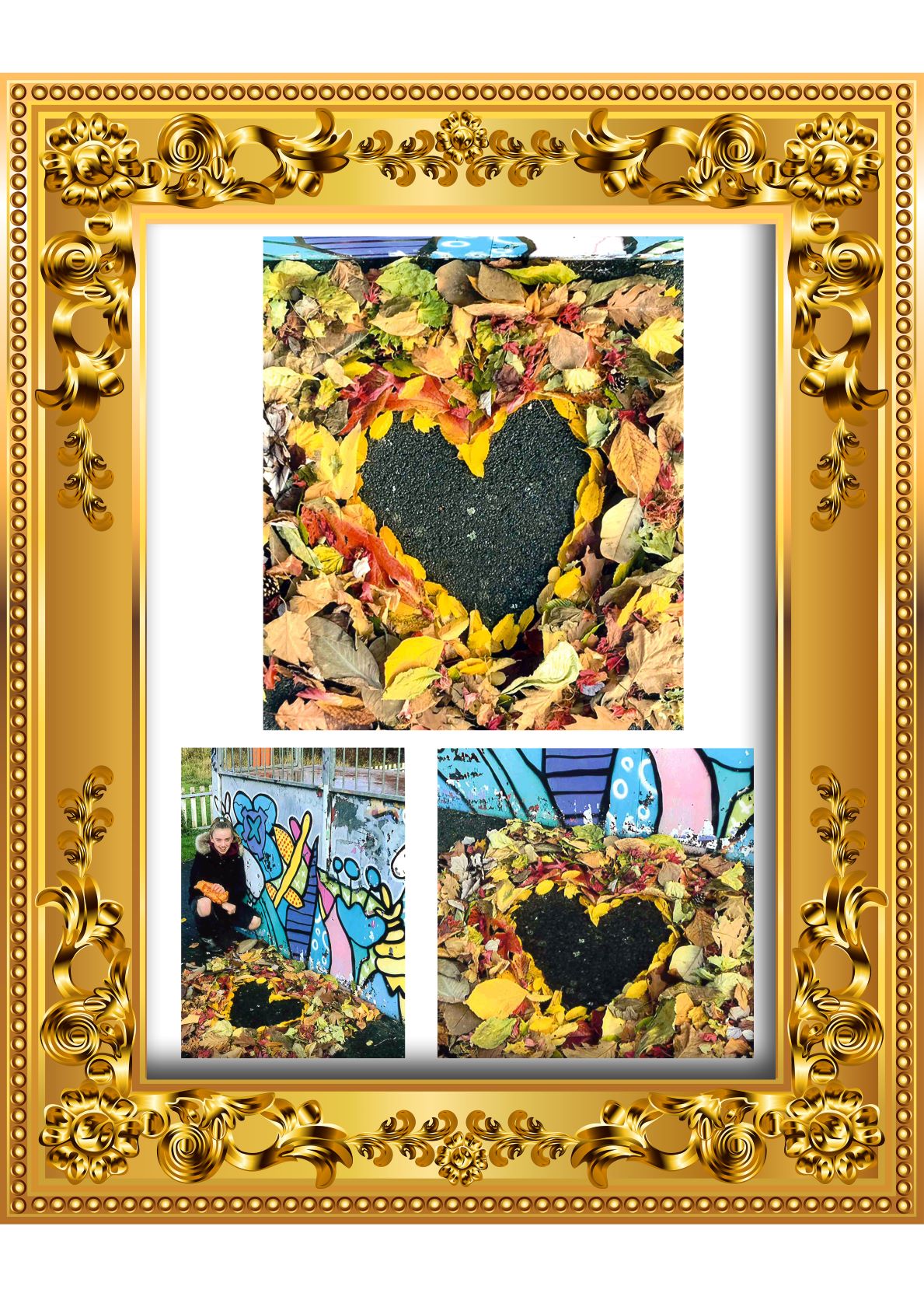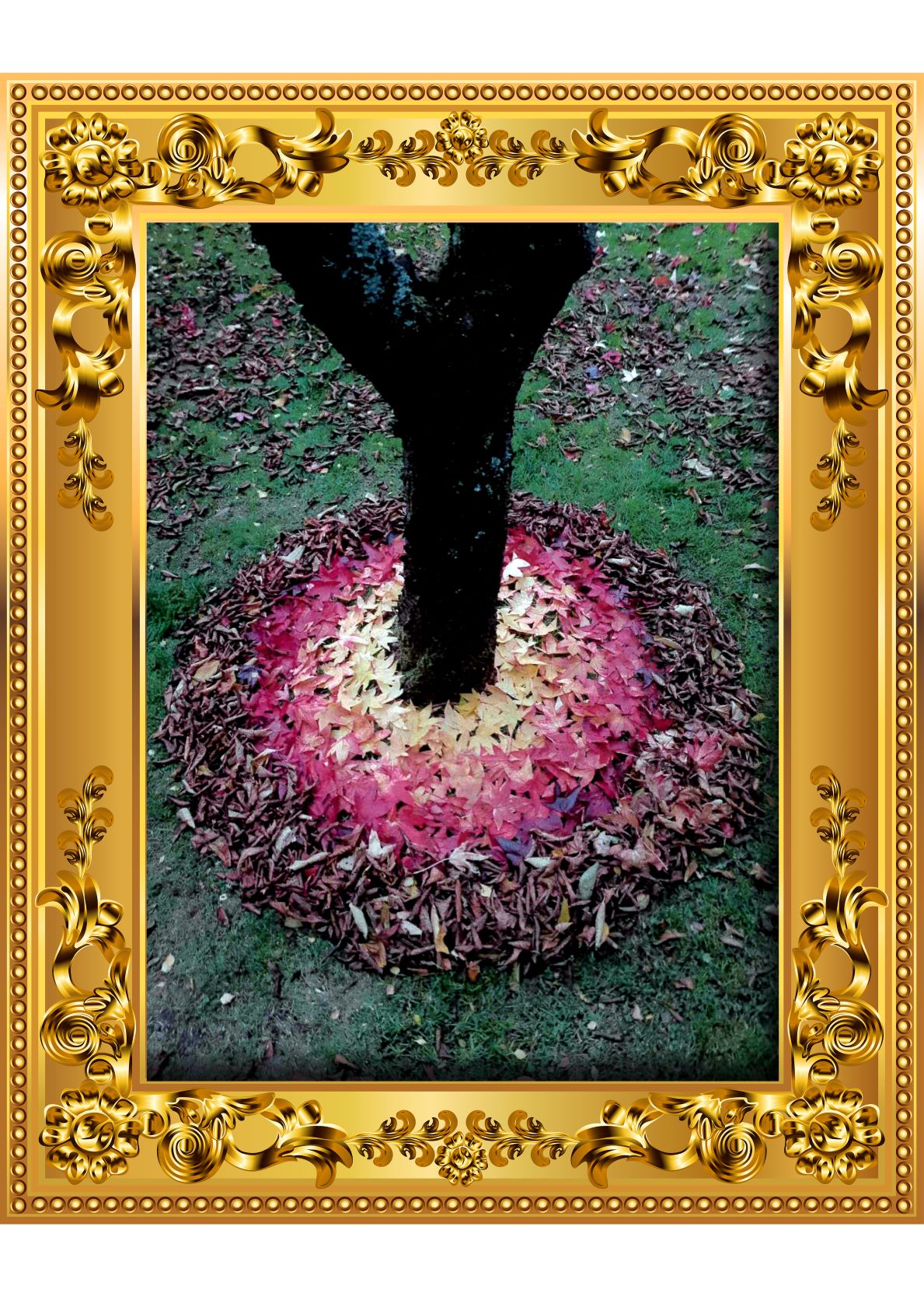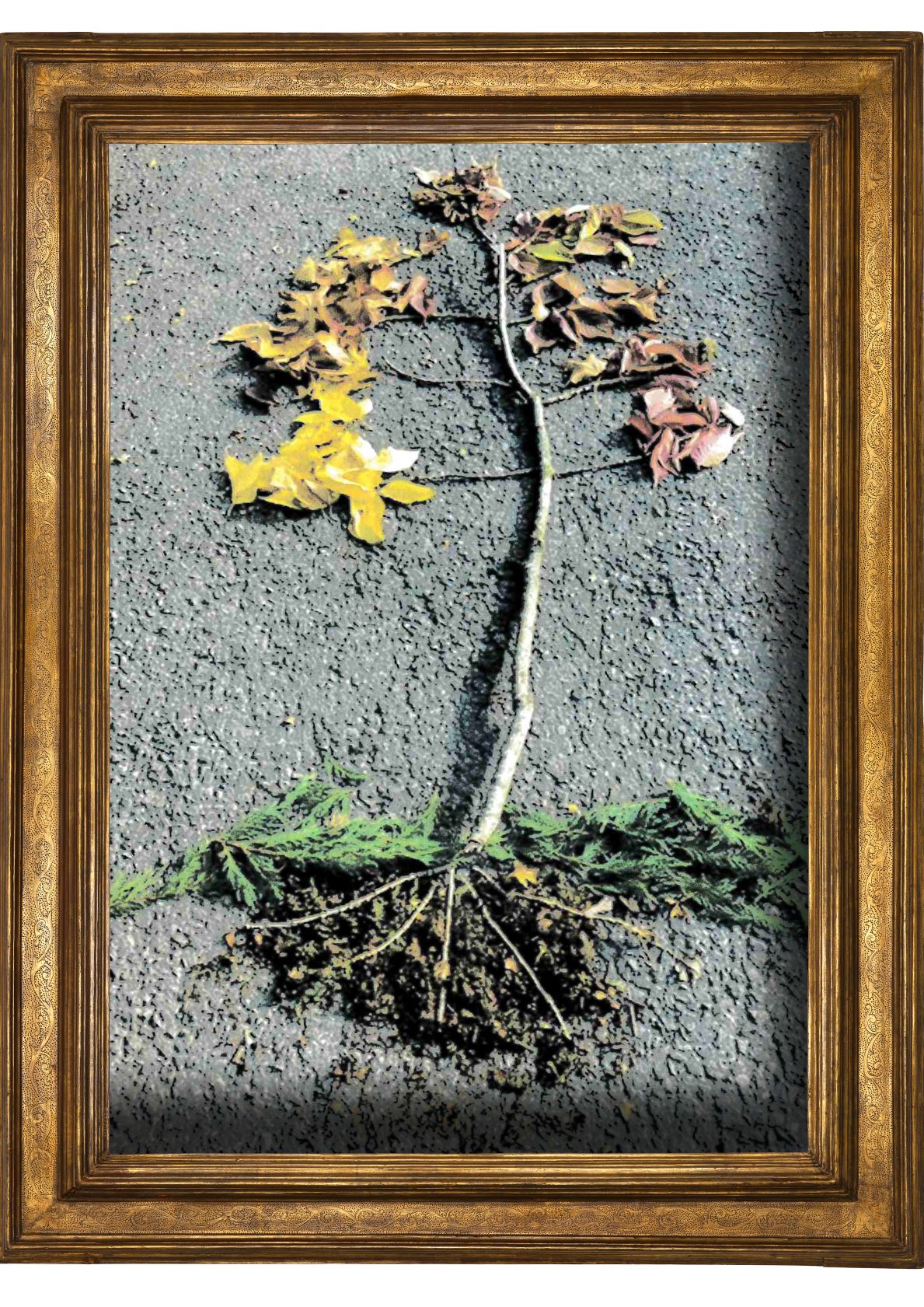 Camps International Fundraising Update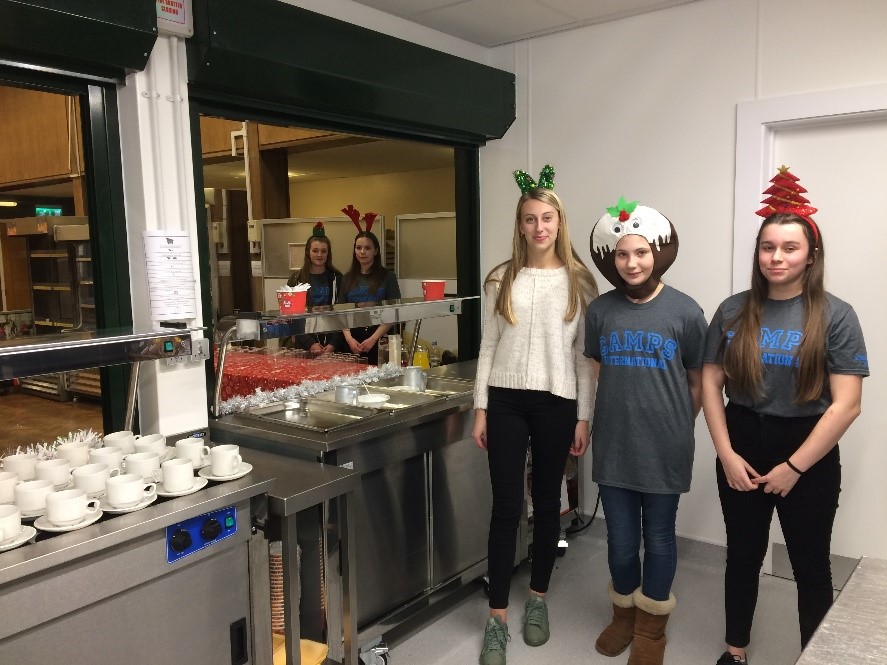 The Tanzania 2020 team provided the refreshments for the performances of Annie on the nights of 12th, 13th and 14th December.
They would like to thank everyone who gave generously to help us raise nearly £500, which will be shared between the team members who took part.
Winter Wonderland Disco
Eva Griffith, Maisy Farmer and Sophie Kimber in Year 12 organised this disco to raise funds for the trip. The girls had a lot of fun with the lucky dip, guessing the reindeer's name, how many sweets in a jar and also buying all the cakes and snacks. Overall the night went amazingly well and they managed to raise £880.
If you would like to know more about their trip to Tanzania or Camps International, follow this link: https://campsinternational.com/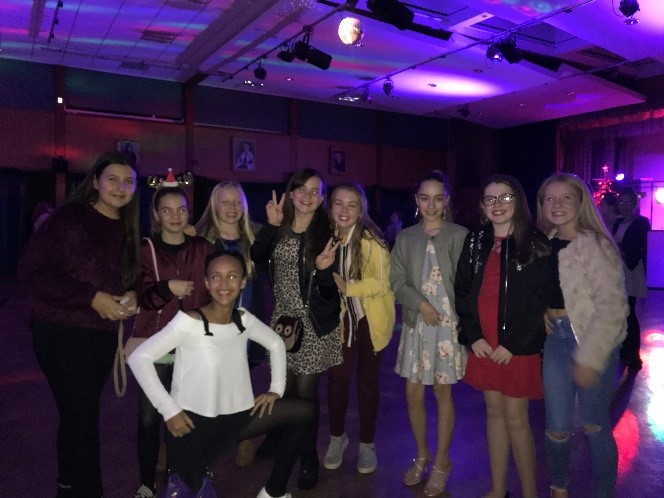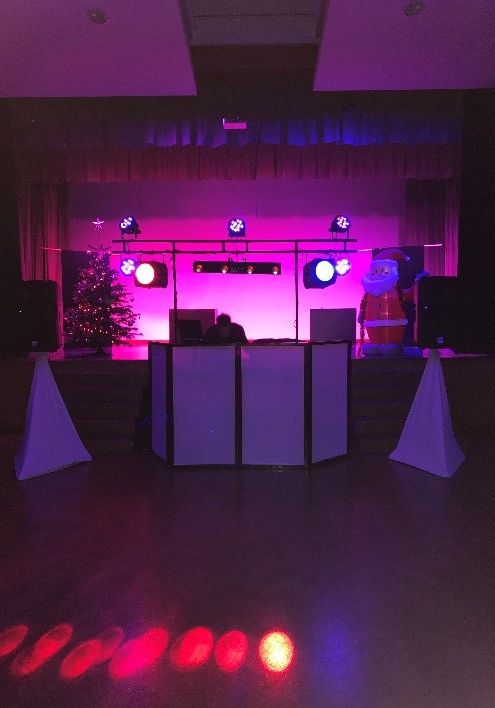 Christmas Food Collection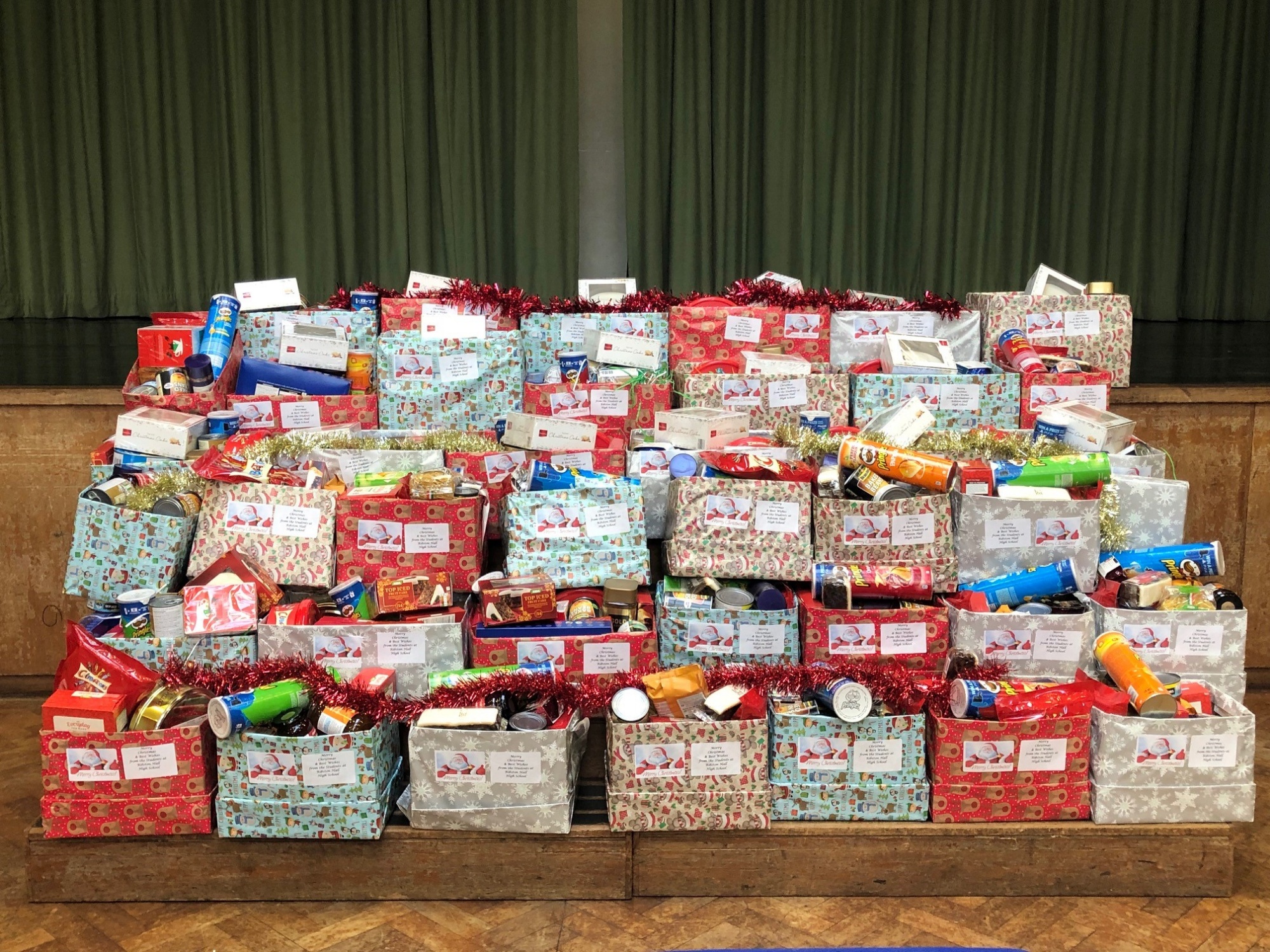 A huge thank you to all who sent in food and toiletries for the Gloucester Food Bank and Homeless Shelter. We sent half a tonne of food and toiletries to the charity this week so hopefully this will make a big difference to helping the homeless this Christmas.
This year 40 Christmas hampers have been sent to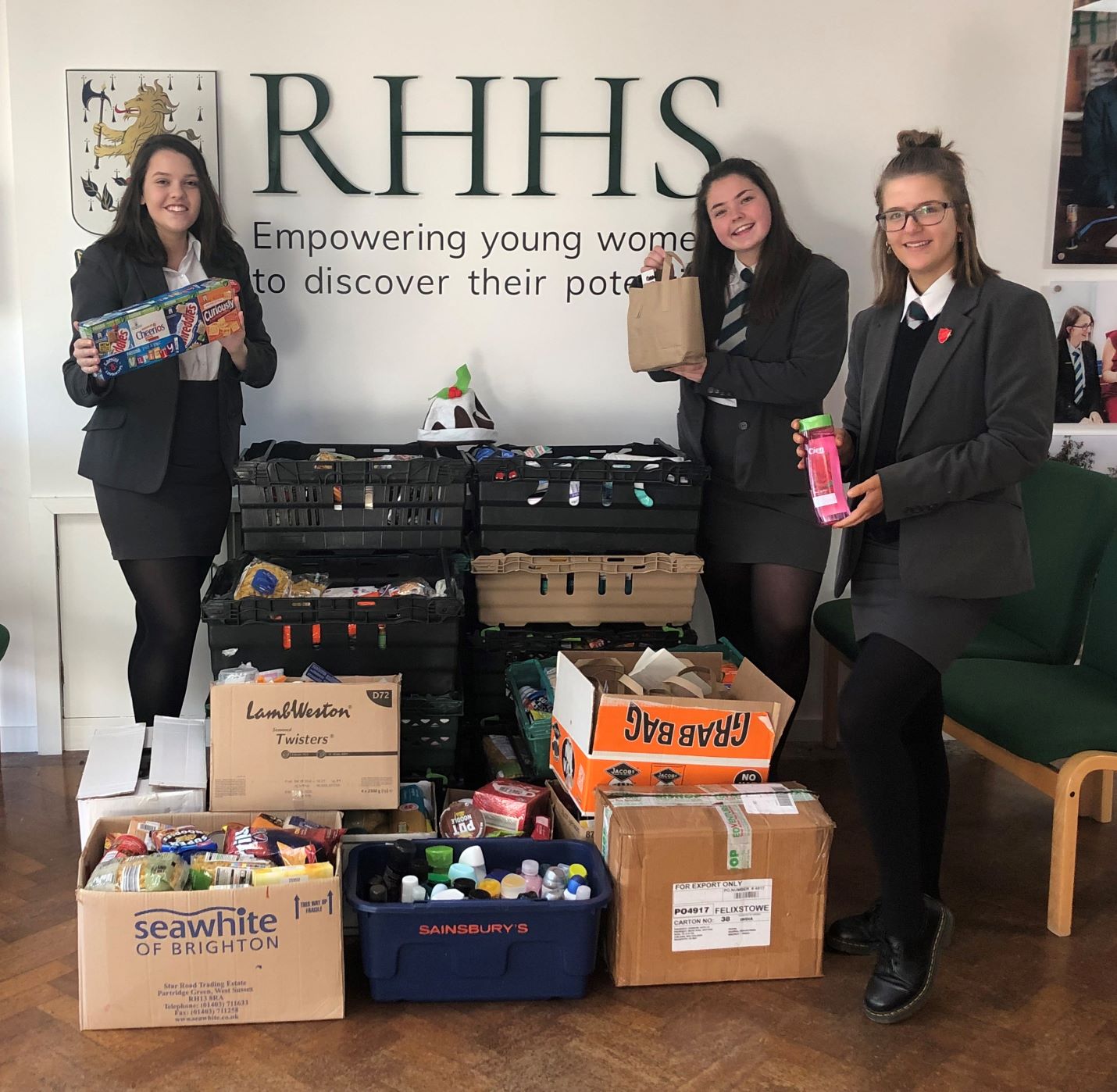 local families and individuals throughout Gloucester. I would like to thank Mrs Stoner, Mrs Oliver, Mrs Clough, Mrs Harley and the students involved for ensuring that these hampers were put together. They will make a real difference and I know that we will continue to organise these in the future with your support.
Foxy's Introduction to Ribston Hall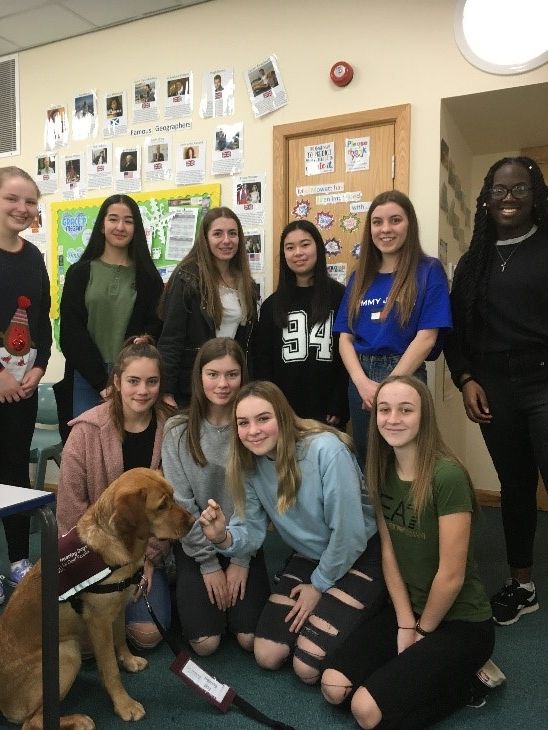 Our newest member of staff, Foxy, joined us this December and is coping really well in school with the new smells, noises and sounds.
Foxy has already taken on the role of alerting Miss Mowatt to her alarm clock and doorbell and once she is settled in at Ribston, she will start work on learning to alert her to the school bell.
She has said hello to lots of students and staff and has shown the remarkable ability to sleep through noisy lessons. The students have had assemblies this week to explain why having Foxy as a Hearing Dog is so important to Miss Mowatt. This has included what to do and what not do when Foxy is working.
The funniest moment so far has been when Foxy very quietly tried to steal Mrs Colombini's packed lunch from underneath her desk -although she wasn't quick enough to be successful….
Examination Office - Reminder!
Please can all students and ex-students collect their GCSE and A Level certificates from the Exams Office as soon as possible. Thank you.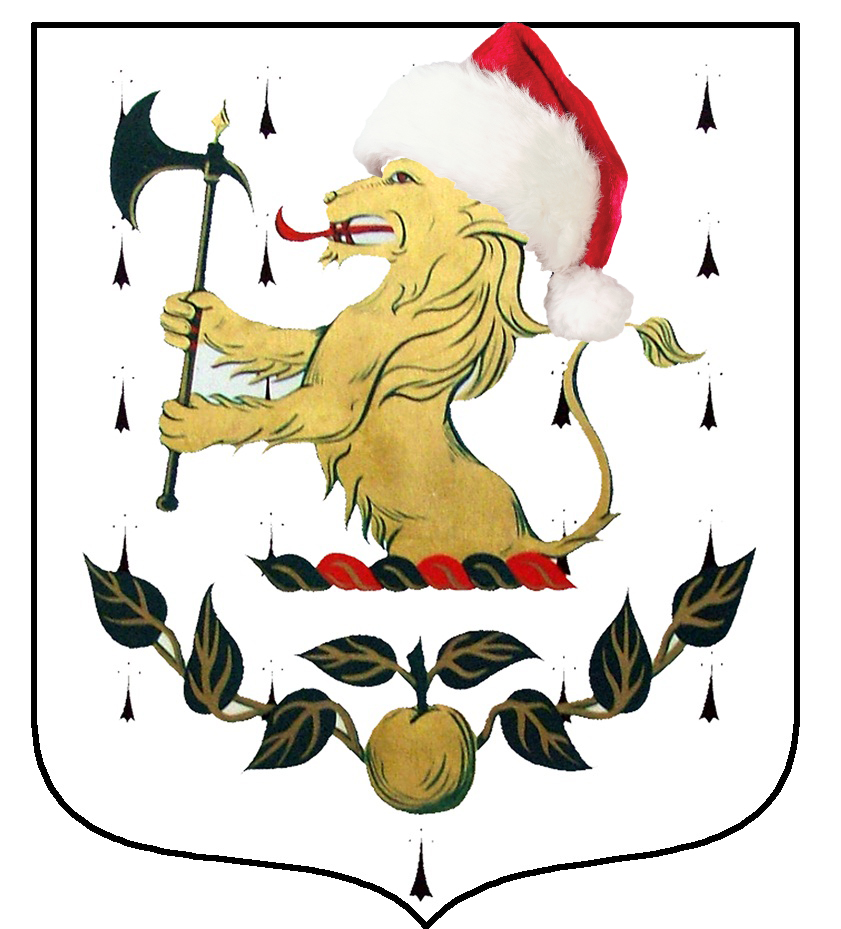 Ribston Hall High School
Stroud Road, Gloucester, GL1 5LE | 01452 382249
rhhs@ribstonhall.gloucs.sch.uk