Spirit of Ambition Week
This year's Spirit of Ambition week was a real success. Students were off timetable all week, going on subject trips, visits and workshops on school site. It was a great week with lots of enrichment and the girls benefited hugely from extending their knowledge and learning outside the curriculum. Thank you to the staff for putting on such a rich and varied week. Some of the things they did included the following:
Humanities did so much with so many year groups that they wrote their own newsletter! Please view it via this link to see what great activities they did, including debates, attending conferences, running a community tea party and more. Click Here to read the Humanities Newsletter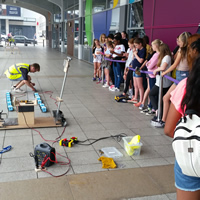 In Science, Y7 visited "We the Curious" in Bristol. They visited for a Bloodhound inspired day, promoting engineering. Students spent the day applying knowledge on forces to design and build a rocket car, which they tested in the afternoon. The aim was to think about design that would improve speed and reduce drag forces to make the fastest car. Some cars exceeded 50mph. The fastest car hit 65mph!
In Textiles, Y10's created their own sliders, with the given theme – enchanted forest with butterflies and strawberries. Pupils were introduced to and developed skills such as hand felting, entrapment and embroidery. In Food Technology, 16 Y10 students made meringue nests, piped chocolate decorations & visited Primrose Vale Fruit farm to pick some fresh fruit.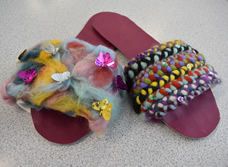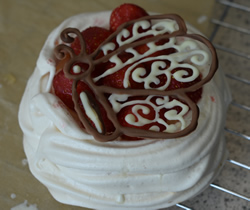 In Maths, Y8 completed Maths Puzzles and carried out an Orienteering challenge at Robinswood Hill.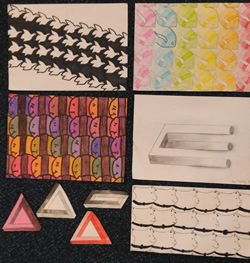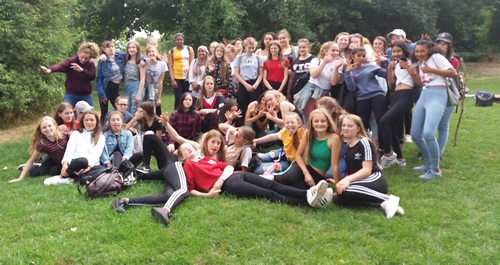 In English, the novelist M A Bennett came to Ribston Hall to give a talk to the Year 10s about how she got her novel published not only in the UK, but around the world. She discussed the importance of perseverance and application in the writing process and the role of the editor and copy editor. In the afternoon, the students analysed her work and produced their own pieces of descriptive writing.
Miss Burkett, Ribston's Librarian took 12 Y10 students to Oxford University for a guided tour of the Corpus Christi College campus. Corpus Christi was founded in 1517 but it is a fascinating example of history in action, for example, with wifi available in the library to students who sit next to book presses (shelves) which date from the late 16th / early 17th century. After the tour of Corpus and a short lunch break, we walked to the Bodleian Library where we attended the excellent J R R Tolkien and Suffragette exhibitions. We would like to thank Dr O'Sullivan, a School Governor, an alumni of Corpus Christi, for arranging this trip and for introducing us to some of the best sights and history of Oxford along the way.
Year 10 also went on a Journalism trip to BBC Media City. The students had a tour of the BBC studios, visiting various sets from well known television programmes such as Blue Peter and Match of the Day, as well as learning how radio soaps and plays are produced. They also had the opportunity to practice reading from autocues to present the news and weather.
Y7 were also plunged into the context of a global pandemic. They had to revise basic First Aid techniques in order to create a leaflet and then moved to Robinswood Hill where they created vlogs about the effects of the outbreak.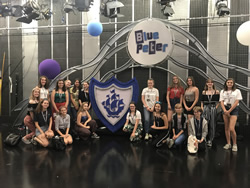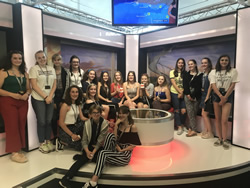 In Modern Foreign Languages, Y7 were enthralled by GCHQ's talk on the importance of Modern Foreign Languages in defence of the nation. They also enjoyed getting to grips with the Russian alphabet for purposes of decoding a secret message. They also thoroughly enjoyed immersing themselves in Japanese culture, participating in a traditional Tanabata Festival, hanging wishes from a tree, enjoying calligraphy, origami, and generally being inspired by the exotic sounds and the artistic scripts of the Japanese language.
The students loved immersing themselves in the lives of other cultures and learning how languages are a window on other worlds -Y8 enjoyed creating Latin American Day of the Dead masks and participating in an international picnic. Year 9 had a Bake-off and made some stunning cakes that even Mary Berry would be proud of!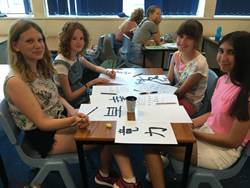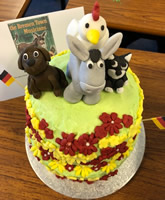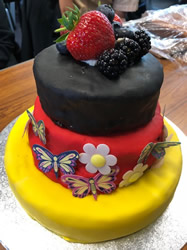 PE visited the Brecon Beacons where Y8 and 9 went Raft building, kayaking, sensory trail, team building.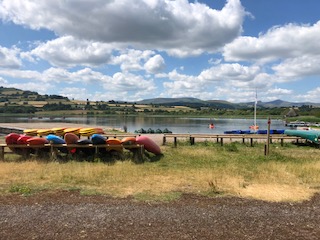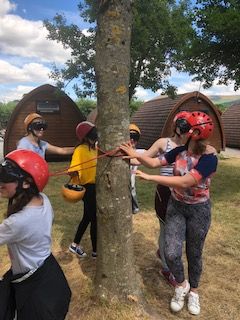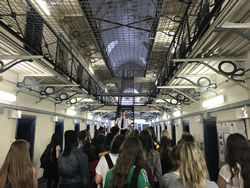 To introduce Y9 to the Social Sciences, they went on a guided tour of Gloucester prison to understand what prison life is like in order to understand the UK justice/punishment system. They then looked at Crime and Punishment through the different social science subjects and finished the day off with a debate about life in prison versus the death penalty. We felt they needed to see a prison and hear about how prisoners are treated before deciding whether the death penalty is appropriate as many of them think prison life is easy. The debate team who were against the death penalty won, potentially proving that they now have a better understanding of this topic.