Barbados Netball Tour 2020
On Friday the 14th of February, we all gathered at school at 6:30am to travel by coach to Gatwick airport. Once we got there, we went through baggage control and airport security before having a long shop throughout the airport's shops. Our flight was at 1:05pm and the flight there was approximately 9 hours. We were kindly welcomed by the wonderful hot weather. After going through the airport we travelled to our lovely Butterfly beach hotel where we were given our rooms and ate some dinner.
The following day was an early start, a wakeup at 6:00am! This was to play our first netball match at 7:00am. As we arrived to the court, we were all amazed as we saw monkeys swinging across the trees and other animals roaming the streets. The match was hard but fun with much success totalling 2 wins and one unfortunate loss. After this, we travelled back to our hotel where we chilled by the beach and pool for the rest of the day. We went to Ostin's Fish Fry in the evening for our dinner where many of us tried new foods.
On Sunday, we woke up and got ready for our brilliant beach safari. We gathered outside and sorted into 4 groups for our jeeps. We had an excellent rocky, but beautiful ride,stopping at viewpoints and a lovely lunch in a restaurant by a jungle. On this ride we saw a variety of animals and some famous parts of Barbados around the island. When we arrived back at the hotel we went to a local 'Chefettes' where we all had a dinner for the night.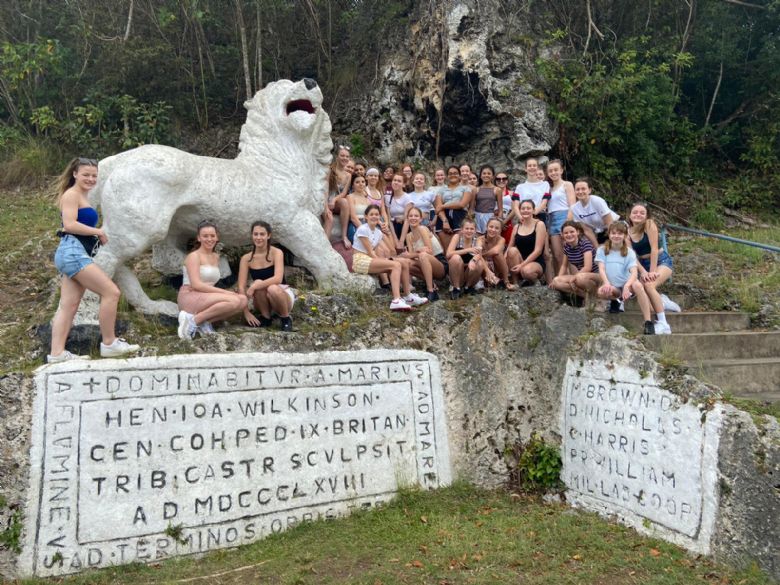 Monday we got up and chilled by the beach and pool for the beginning of the morning before getting ready for our second match of the tour. This match started at 2:00pm so our team had the harsh heat and sun fighting against them. Everyone played well and the A team even won their match! Later that evening, we went to a Chinese restaurant opposite our hotel where we had some delicious food.

The next day was the 'Boatyard' day in Carlisle Bay. This was a day on the beach but also in the ocean where we went on inflatables such as a trampoline and a slide. There was also a rope swing and a diving board to jump off. We all had a go and enjoyed testing our fears. There were some jewellery shops and some people even got their har braided. We enjoyed some food before returning back to the hotel in the late afternoon. When we got back, most of us were quite tired so we had dinner at the hotel restaurant.
On Wednesday we had a lie in and calm morning by the pool before leaving for our third netball match against the Queens school, little did we know it would start raining and our match would be cancelled! Instead of playing in the heavy rain we all gathered back onto the coach and went shopping instead. We saw some very traditional shops and had some time to buy some souvenirs and clothes, everybody was so lovely. We then later drove back to our hotel to go to our favourite Chinese restaurant across the road again.
Thursday, we woke up early all very excited and ready for the day ahead. We were looking forward to the catamaran and swimming with turtle's- it was a surreal experience! It was so sunny and hot and the ocean was nice and calm. As we set
sail we travelled; we were served drinks and then later stopped to swim with turtles. Our instructors led us the right way to see the turtles and we saw them by using the snorkels and life jackets provided.
We also saw sting rays and multiple types of fish. After this, we travelled to two ship wrecks that had been purposely placed underwater for tourists to look at. These ship wrecks were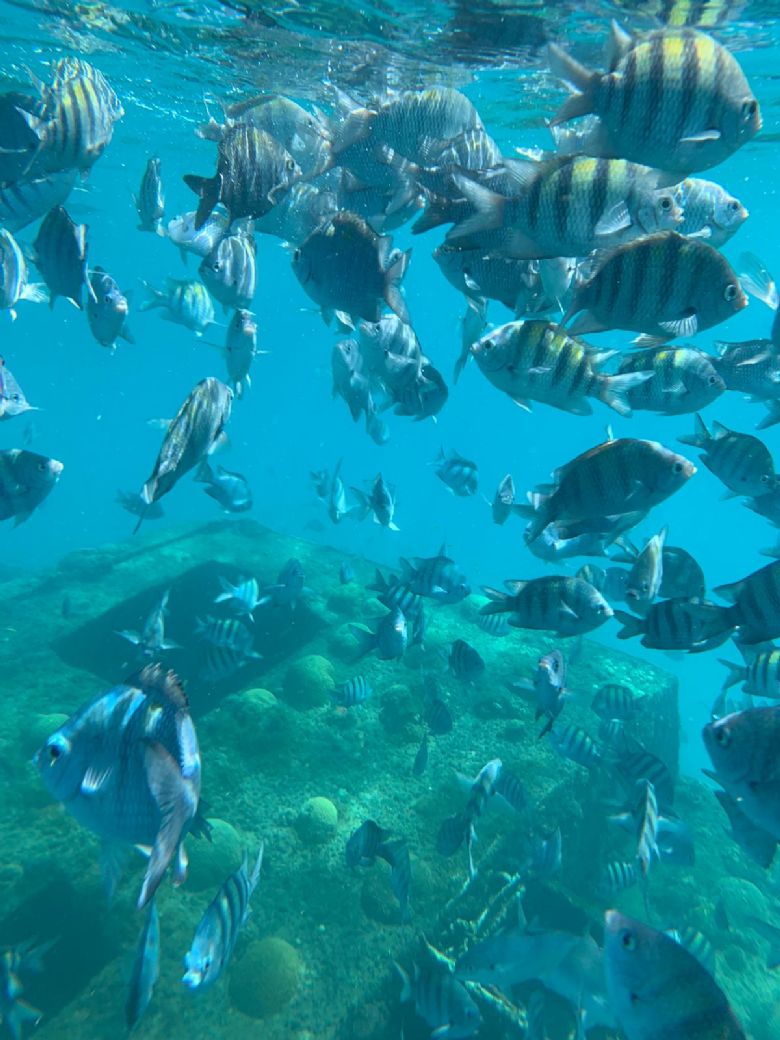 swarmed with various, colourful fish all swimming around us. Our instructor threw food a few times at the fish causing them to all come higher to the surface so they were all round us. As well as this, we got to watch our instructor swim around the shipwreck throughout the little spaces and doors it had inside of it.
We then got back on the boat and set sail again. We were served dinner and travelled to a lovely local beach where we swam in the water for a while and jumped of the boat. It was great fun and we all enjoyed it so much. We then came back to the docks where we went to the gift shop and all bought little souvenirs. We travelled back on the long coach journey to then later have food again at the hotel restaurant.
We were all very sad to wake up on Friday and realise we were going back home that day, but we had a full day before we left of chilling by the pool, eating ice creams and enjoying our last day together in Barbados. When it was 5:00pm we all awaited outside the hotel for our coach to take us to the airport. Our coach was quite late (as there was an accident on the roads) so we all rushed on the coach to the airport. We quickly went through baggage and security before having just a little bit of time to get some last-minute souvenirs and shopping before boarding the plane. We boarded at gate 13 and all got on the plan and sat in our seats waiting to leave. It was a night flight so we all slept before arriving back in England on Saturday morning. Once we collected our bags and suitcases we travelled back to school ready to see our families again. When we arrived all our families were waiting for us and we were very excited to see them again.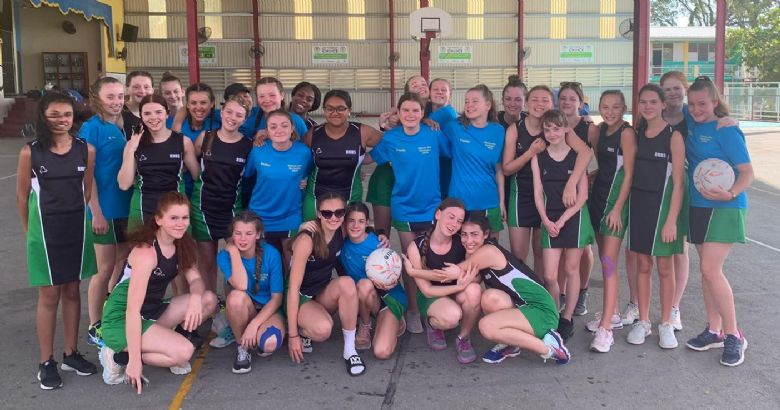 Although we were tired we all already missing Barbados and all the fun adventures we had together. It was the best week filled with amazing opportunities and experiences and amazing memories we will never forget. We all wish it wasn't over and that we could do it all again. We would have never had so much fun if it wasn't for the teachers and it would never have been as good without them.
Katie Rowley and Margo Bochniak