September 2020
It was wonderful to welcome old and new students into our school buildings at the beginning of the month. The noise of student chatter is finally echoing around the place again! Students have settled into the new routine quickly and staff have thrown themselves into teaching with vigour, as they are able to be back in the classroom doing what they love most.
The School's Recovery Strategy is in full swing and is helping students to build confidence, bridge gaps in their learning whilst concreting their subject knowledge and skills. There has been positive feedback around this work, and we are looking forward to evaluating our progress in the next few weeks.
Even though students are currently in their year group bubbles in school zones, they haven't let this hold them back. They have been engaging with all sorts of activities and interests both inside and outside of school and are clearly making the most of the difficult situation we find ourselves in.
The Ribston Roar is jam packed with things that have happened this month including some great news that Ribston has been presented with the CyberFirst School Silver award and Music Mark School status in recognition of a commitment to providing high quality music education. Well done to staff and students who were involved in gaining these accreditations. Enjoy this month's read.
Sarah Colombini
Headteacher
New Year 7 Students and Team Building Tuesday
As this is an unusual start to the year, particularly for our Year 7 who have just started secondary school, we are using tutor time on a Tuesday to promote team work and cohesion. It is providing a fun way to get to know everyone in the tutor group and help them to gel together.
Below is a small selection of some of the comments sent to Mrs Hay, Head of Year 7, from our new students with their views on starting at a new school.
Ribston has been a very welcoming place and I think I have adapted well. I came from a very small primary school, and so was not used to the grandeur of the school. Knowing this, the school staff were keen to make sure that all of Year 7 enjoyed their first day, despite the circumstances that have occurred.
My favourite lessons by far are definitely languages; both Mrs Holman and Mrs Beamish are really nice to us all and those funny songs are still stuck in my head to this day! Ribston has helped me so much and I am so glad I came here. Mya Nelmes 7.3
I have really enjoyed my time at Ribston so far, it has been great. I have made new friends and learnt new subjects. All the teachers have been really nice to me and the lessons have been great. We have done netball, hockey and rounders so far in PE. Those have been really exciting, my favourite has been hockey. This week has been no phone week where we are not allowed to use our phones in school, so we can socialise with each other more it has been super enjoyable and I personally think it should be permanent. Ribston has been amazing and I hope to make even more happy memories. Mary Parker 7.5
Ribston has been a very welcoming and friendly place and I think that all of the new Year 7 pupils have settled in very well. As I came from a very small primary school, Ribston seemed huge and I was worried that I would get lost. Only one of my friends came with me to Ribston but it didn't matter that I only knew one person as the other people in my form were very friendly and kind and I made lots of friends. I enjoy all of my lessons but so far, my favourite lesson is dance because the studio is massive and the teacher is very kind, even if you don't necessarily like dancing you will come to enjoy it. Ribston looks big at first but once you get to know your way around it is quite easy. The food is one of my favourite things at Ribston as it is delicious! They serve all sorts of things: pizza, hot dogs and they even do roast dinner. The teachers are very supportive and help you if you have any worries of troubles. They will help you with your work and they try and make all the lessons fun. Ribston is a great school and I am so glad I came here. Hannah Freestone 7.3
It has been really fun at Ribston because of all the subjects we are being taught. We get to use lots of new equipment, which helps us learn. I like all of the teachers because they are very understanding and help you a lot, even in these weird times. My favourite bit about being in Ribston is that we get to stretch our knowledge from primary school. English is great because we've been doing creative writing and I'm looking forward to writing my own perspective of 'Northern Lights'. Joanna Ibitoye 7.5
In Year 7 at Ribston, my experience has been amazing. All of the teachers I have are very welcoming. They have a way of making subjects exciting to learn. I feel very safe in the presence of everybody around me. Some things have been very challenging but I have managed to get through them with the help of others around me. Teachers and new friends that I have made have been very supportive and make everything easy to do. Satchel 1 (Show my Homework) is very easy to access. Lucy Greening 7.1
Better Health Campaign
The PE department has been promoting the 'Better Health' Campaign in September, giving students the chance to think about how they can improve the quality of their exercise. Every class has had the opportunity to use the Active 10 walking app or the Couch to 5K running app within one of their PE lessons this week. These apps have proved very popular and we hope the students will opt to use them outside of school to increase and monitor their activity levels in the future.
It really was fantastic to see what motivated students. Some students were motivated by 'trainers' on the apps, others were motivated by friends who they walked or ran with or by the music they listened to. Not only was this a great opportunity to be physically active but it also gave students a chance to think about their mental health by being social, enjoying the great outdoors or generally 'switching off'.
We have kept a log of our step count and I'm pleased to report an astonishing 2,123,975 steps were taken over the course of a week!
These are some photos of 7.2 in action.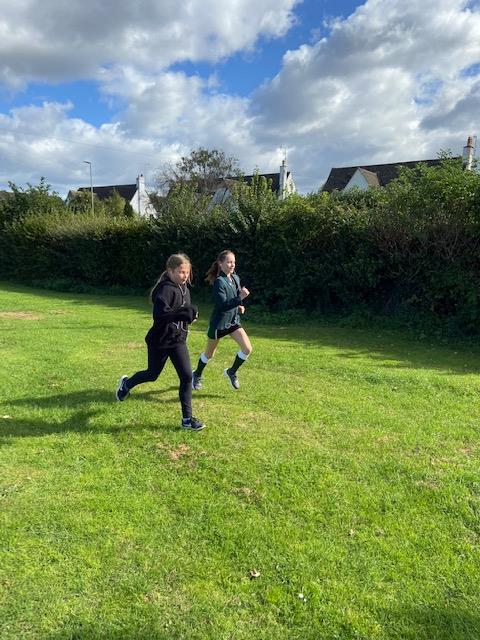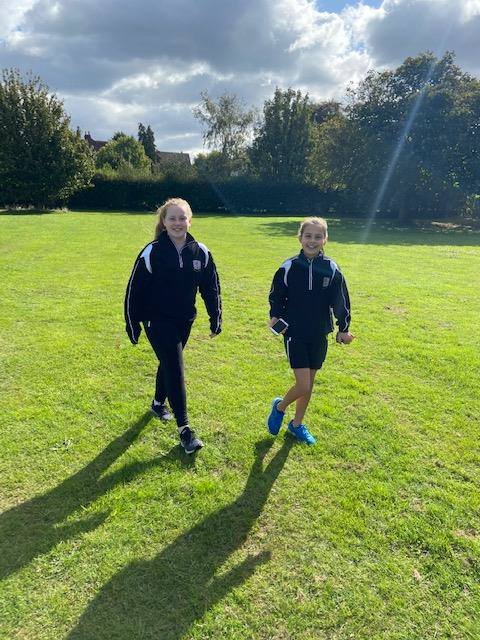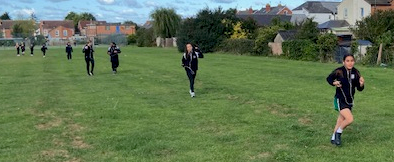 Duke of Edinburgh Bronze Award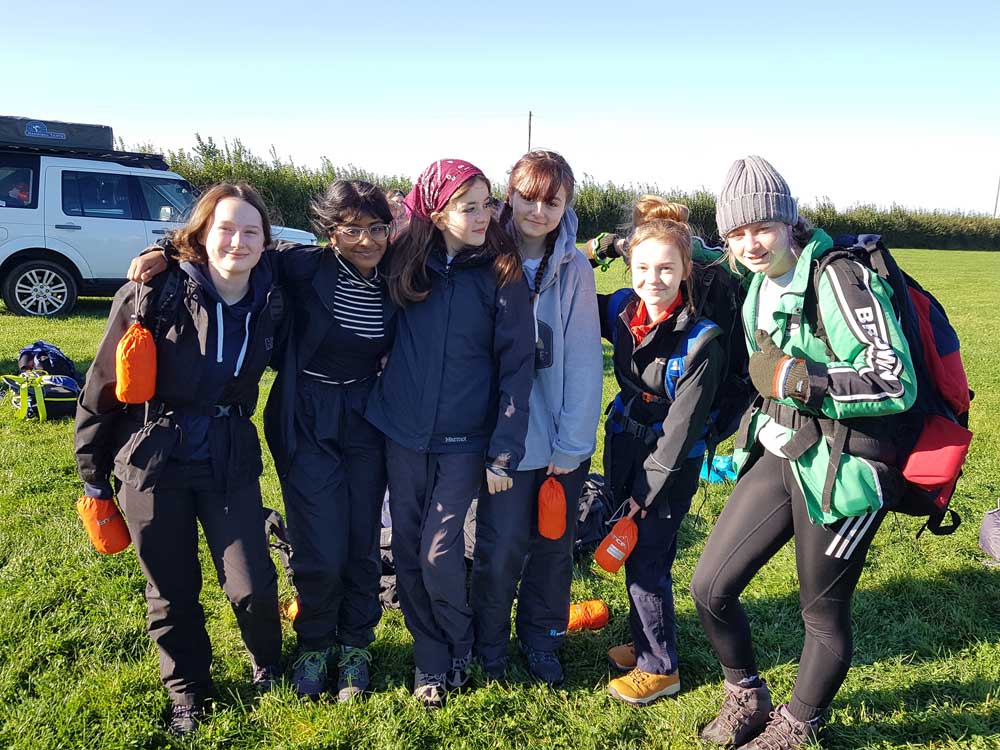 At the end of September, Year 10 took part in their Bronze Duke of Edinburgh expedition training. Jasmine Milton and Isabella Smith wrote an account of their weekend.
We started the weekend by meeting our instructors, learning navigation skills and planning our route. We also put up our tents. After that, we started walking, equipped with our heavy rucksacks, which caused a lot of shoulder pain.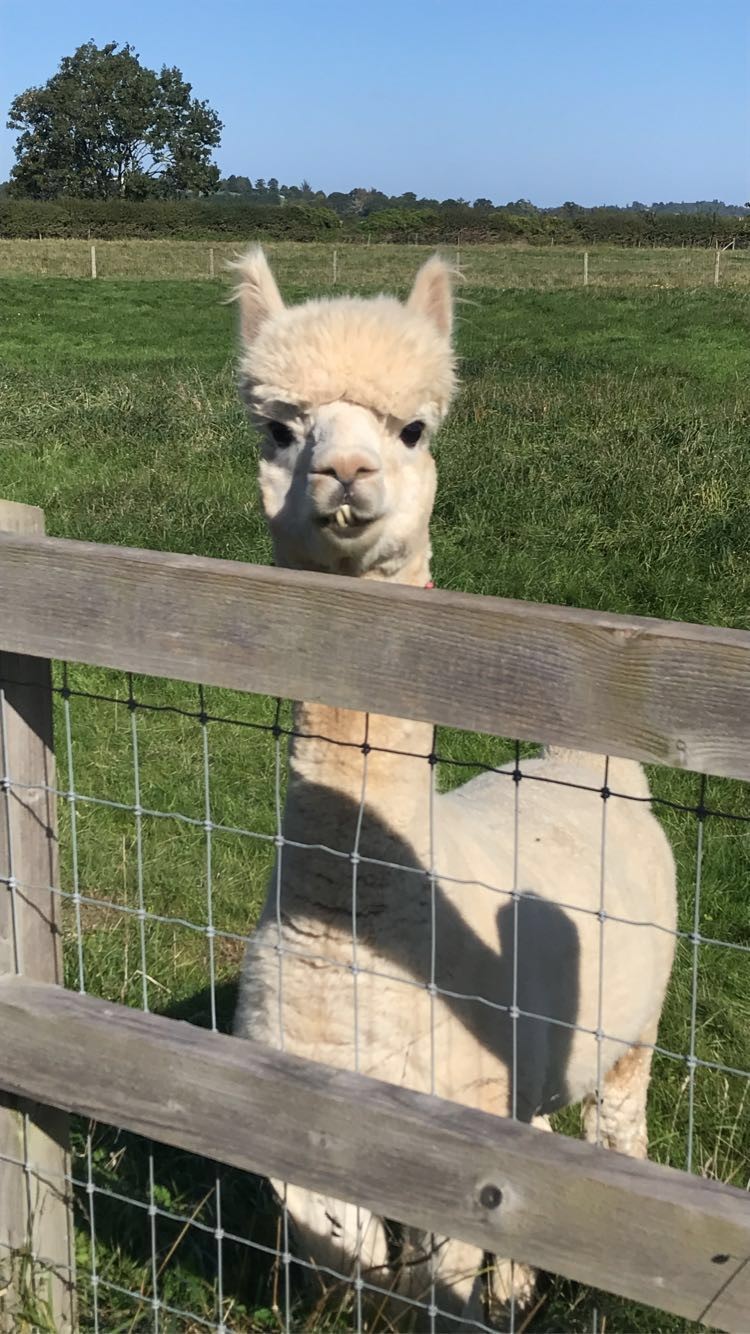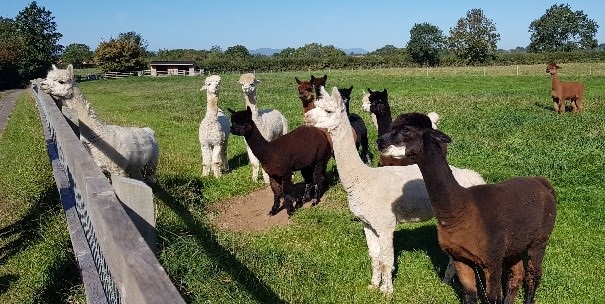 Along the way, we saw many horses, cows, sheep, birds and even some llamas. Luckily, there was no rain. Our group walked a total of 22k on the first day (Taking us 7.5 hours) so it was nice to be able to have a hot meal of pasta and soup when we got back which we cooked as a team on the trangias.
When we returned the next day, after a well-needed rest, we planned the days route and set off again. One of our team members fell into a thorn bush so our first-aid training came in handy.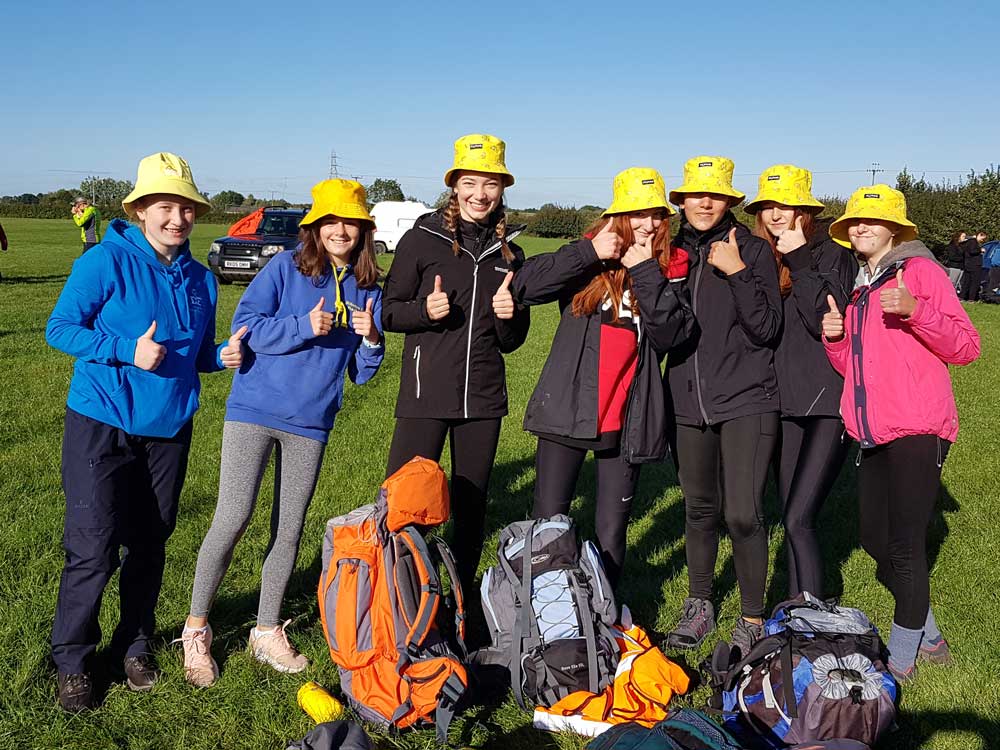 Using our new navigation and compass skills, we got back to the campsite and put down the tent. Overall, it was a fun experience!
CyberFirst Schools Initiative
We are excited to be one of the 11 schools in the country recognised by the National Cyber Security Centre as having a first-rate approach to cyber security teaching. We have been awarded silver in the CyberFirst Schools initiative to recognise excellence in cyber security education.
As well as having cyber security embedded in our computing lessons, we were praised for our work with primary schools, extra-curricular work and links with industry.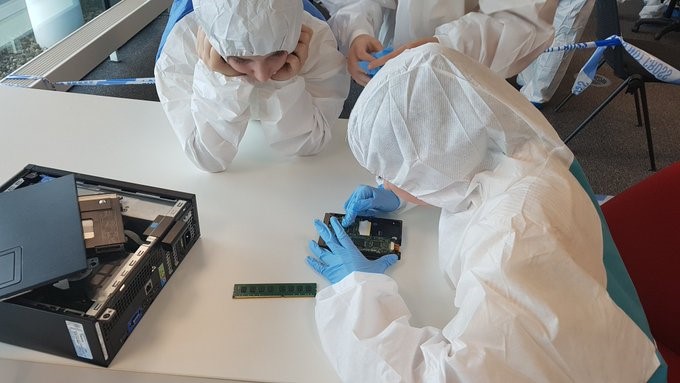 This year we also had a Y13 student join a local Cyber Security company on a degree level apprenticeship and Tamzin Greenfield is now working to keep us all safe, whilst being paid to study a cyber security degree at the University of Gloucester.
More details can be found here: https://www.ncsc.gov.uk/news/going-for-gold
Art and Design- Textiles Showcase
Art and Design Textiles Student Grace Henrick Yr 13 is making garments outside of lessons in preparation for applying for costume design at University. We are so proud of her dedication and determination! Well done Grace.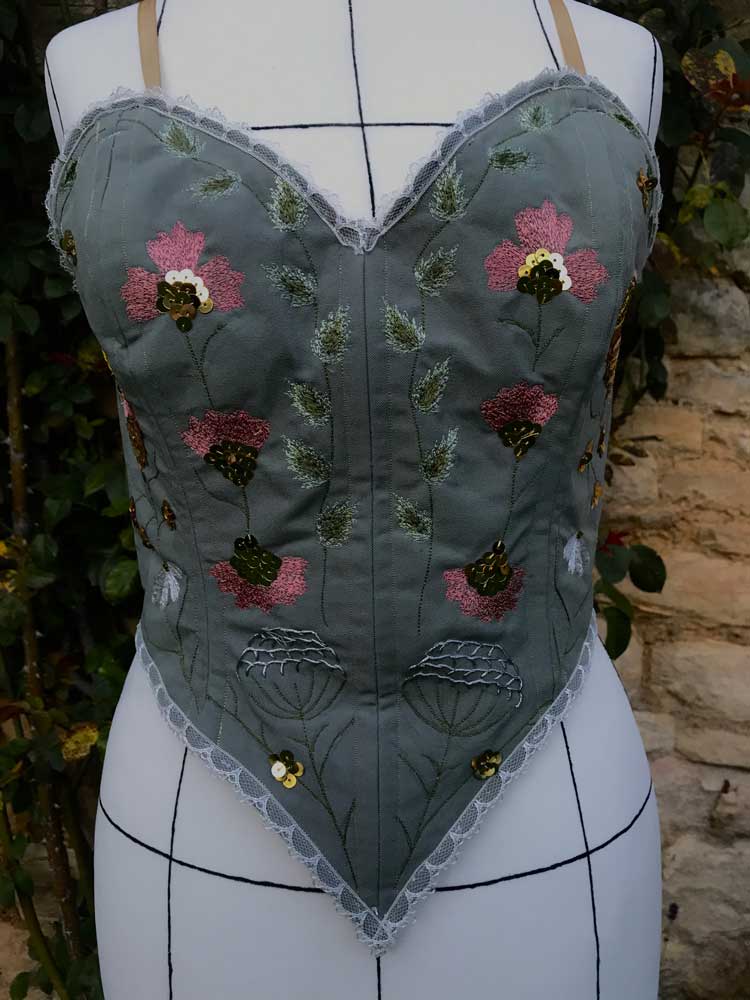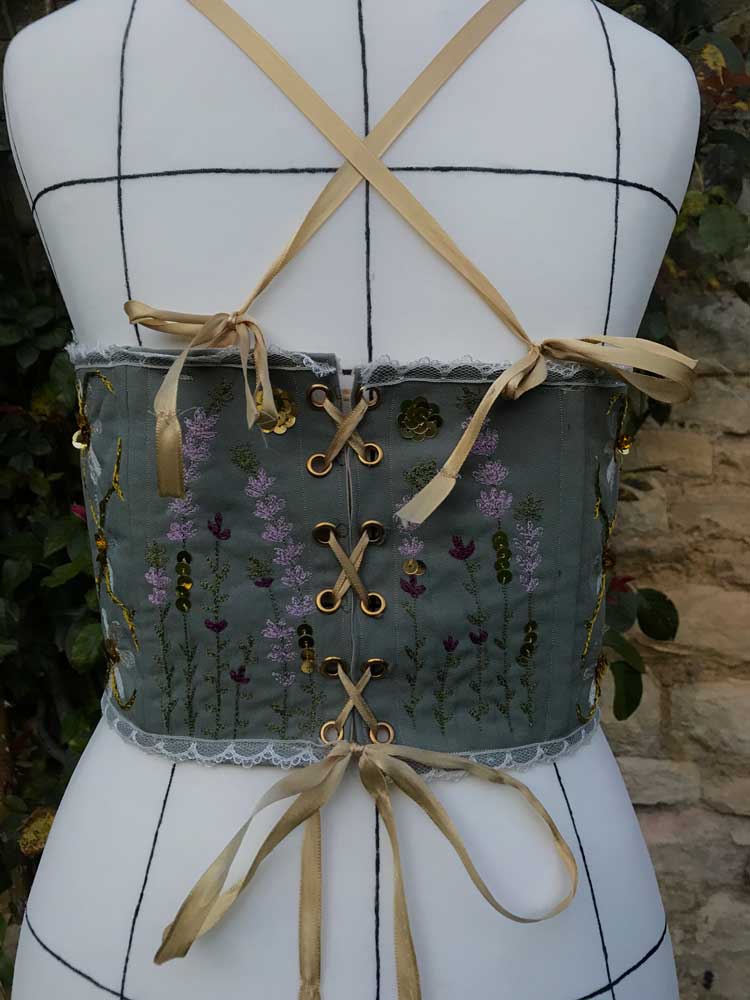 Year 10 Textiles students completed a project last term and over the summer in preparation for starting the GCSE course. It was based on Paper Manipulations to model ideas that could be translated into fabric and used for fashion garments. The group did fantastic and here are some examples.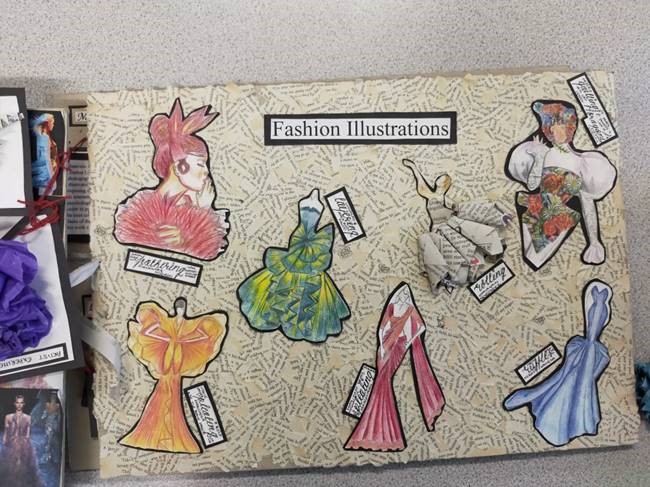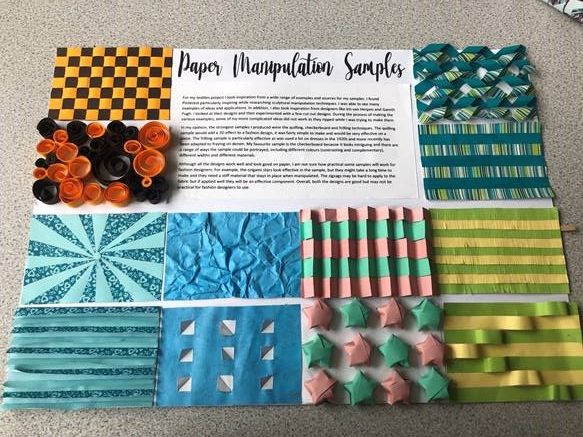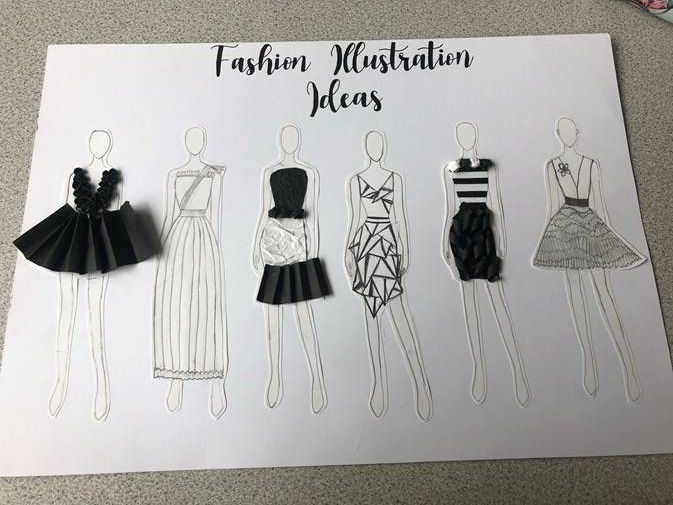 Food Technology - Student Supercurricular Enrichment
I undertook a three-day summer school with the University of Reading that enabled me to attend lectures on a variety of current affairs within the food industry: science of bread, sustainability of coconut oil just to name a few. In addition, I heard from people working in the food industry, such as those within product marketing as well as speaking to newly graduated students from degrees in various food related areas. This also educated me on the vigorous demands of university life as well as the entry requirements for the courses.
By Eloise Hatten, 13 SF2 (Food & Nutrition Captain)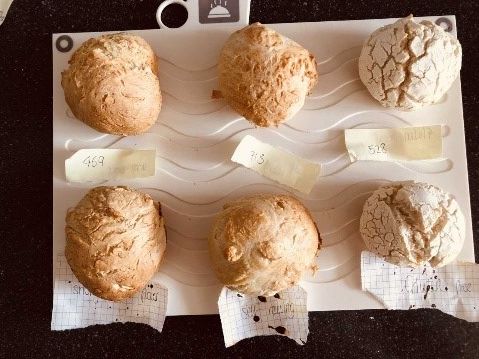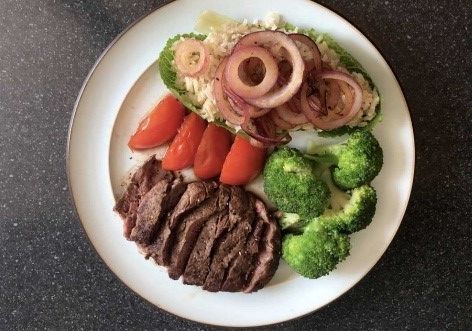 Wellbeing at Ribston Hall
World Mental Health Day 2020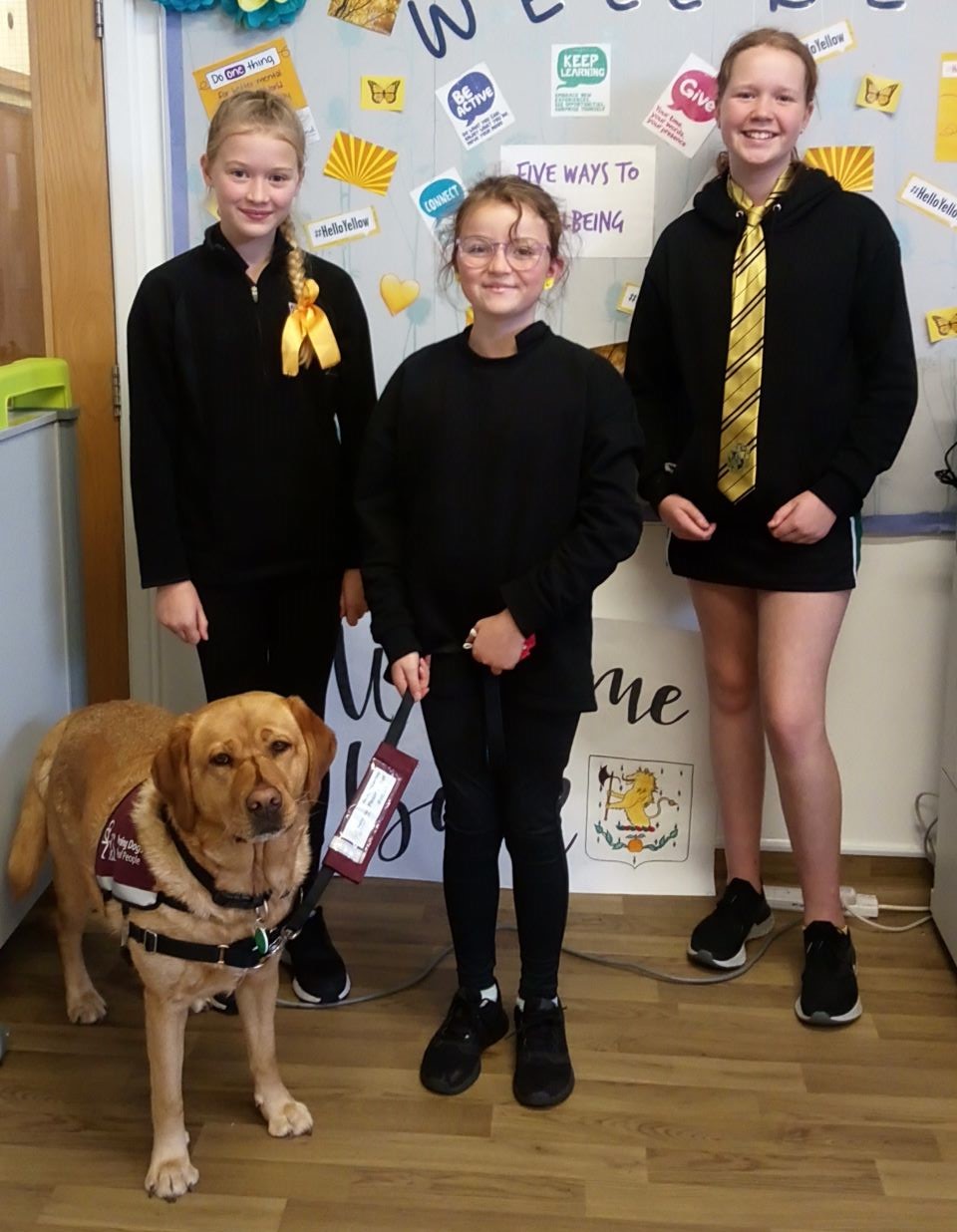 October 10th marks the celebration of World Mental Health Day 2020. Ribston Hall are encouraged our students to get involved on 9th October, by taking part in various activities during tutor time. Young Minds are a charity leading the fight for a future where all young minds are supported and empowered, whatever the challenges. They're there to make sure they get the best possible mental health support and have the resilience to overcome life's difficulties.
We asked all students to wear normal school uniform, but with a yellow accessory. If you would like to make a donation to Young Minds, you can so do, using Parent Pay.
Halloween Virtual Bake Off - Gloucestershire Young Carers
Did you know a ghost's favourite pie is boo-berry? We know many of you really enjoyed lots of baking over lockdown, so we thought you might like this! Young Carers Gloucester – a charity which RHHS have supported for some time – are holding a Virtual Halloween Bake Off. They would love to see your spooky baked creations… Get the whole family involved and get your ghostly bake on! So! If you have the creative baking flair – haunt it! Click on the link if you are interested.
http://www.glosyoungcarers.org.uk/halloween-bake-off/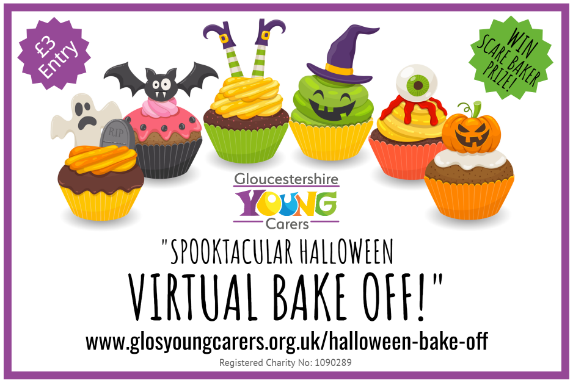 Tenner Challenge
Congratulations to Thomas Greatrix and his team, the 'Brownies 4 Bunnies' who have won the category of Highest Profit in the 15+ age group of the national Tenner Challenge competition, with a fantastic profit of £606.17. Thomas took part in the Tenner Challenge last year too, and was able to increase his profits this year by over 200%, which is just incredible. This year, Thomas called in some help from his fellow Year 13 students and created a team with Rachel Hayes, Kallie Norris, Madeline Walker, Olivia Hood, Isobel Goodwin, Jasmine Jackman and Hannah Marsden, this meant that he could increase production and sell more Brownies, a strategy that clearly paid off!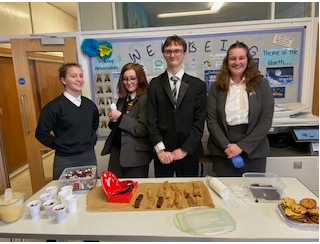 This is truly an inspiring feat to achieve in just 4 weeks and the judges were incredibly impressed by the figure and the approach to the business, particularly their hard work and the entrepreneurial skills they displayed.
There will be a virtual Tenner Showcase on the 1st October 2020 at 3-3.45pm, where the team will be announced as the winner of this category. All of our entrants have been invited to watch the virtual awards.
The Tenner Challenge took part in March 2020 and it was fantastic to have so many participants, especially our younger students. Teams were able to develop their business and entrepreneurial skills and the rest of the school really enjoyed the chance to purchase a range of handmade crafts, cakes, savouries and beauty products. Each team donated at least a portion of their profit to charity; our winning team, Brownies 4 Bunnies, actually donated their entire profit of £606.17 to Windwhistle Warren Rabbit Rescue!
MFL ready steady bake
COVID and lockdown and the explosion in use of Zoom and video meetings of all kinds have suddenly brought new meaning to the old saying "it's a small world"!
With bubbles and isolation, and realising more and more the value and importance of human communication, the European Day of Languages events are timely opportunities to share and expand our cultural experiences, knowledge, opportunities and horizons.
September 26th celebrates the diversity of languages and cultures within Europe, and was instituted by the European Union and the Council of Europe in 2001. This annual event encourages language learning for all ages; promotes intercultural understanding, and aims to diversify the range of languages learned.
The European Day of Languages is celebrated throughout Europe with a range of events including language classes for all ages and abilities, conferences, cultural exchanges, children's activities, and TV and Radio specials.
Ribston joined in the nationwide celebration hosting several events including the Great Ribston MFL Bake-Off, Escape Room activities, Inter-tutor group Quizzes and the Routes into Languages Poster competition.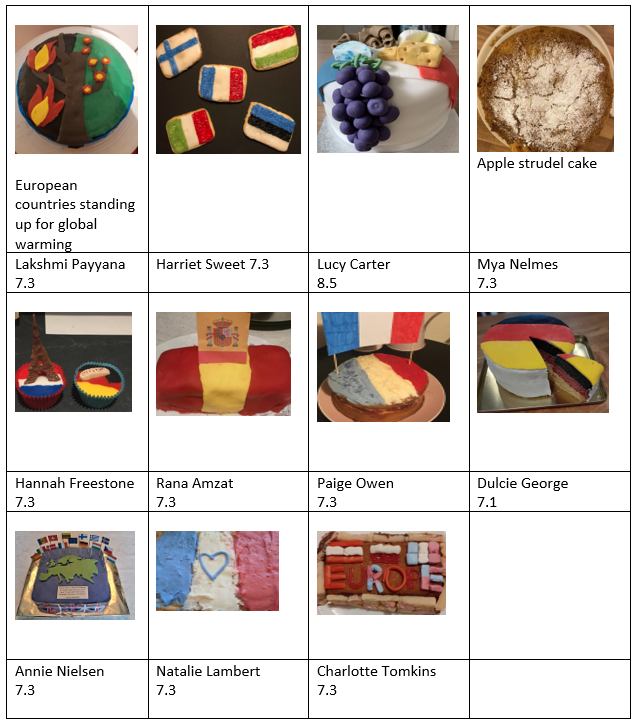 We enjoyed seeing pictures of the entries, and whilst we could not eat the food produced this year (Oh là là !), we can still give Star Baker awards for creativity and ingenuity! It was great to see so many get involved in all the events and challenges of the European Day of Languages - to have fun and think of new ways in which learning languages can inspire you and the world around you.
MFL Department
PE Department Raffle Prize Winner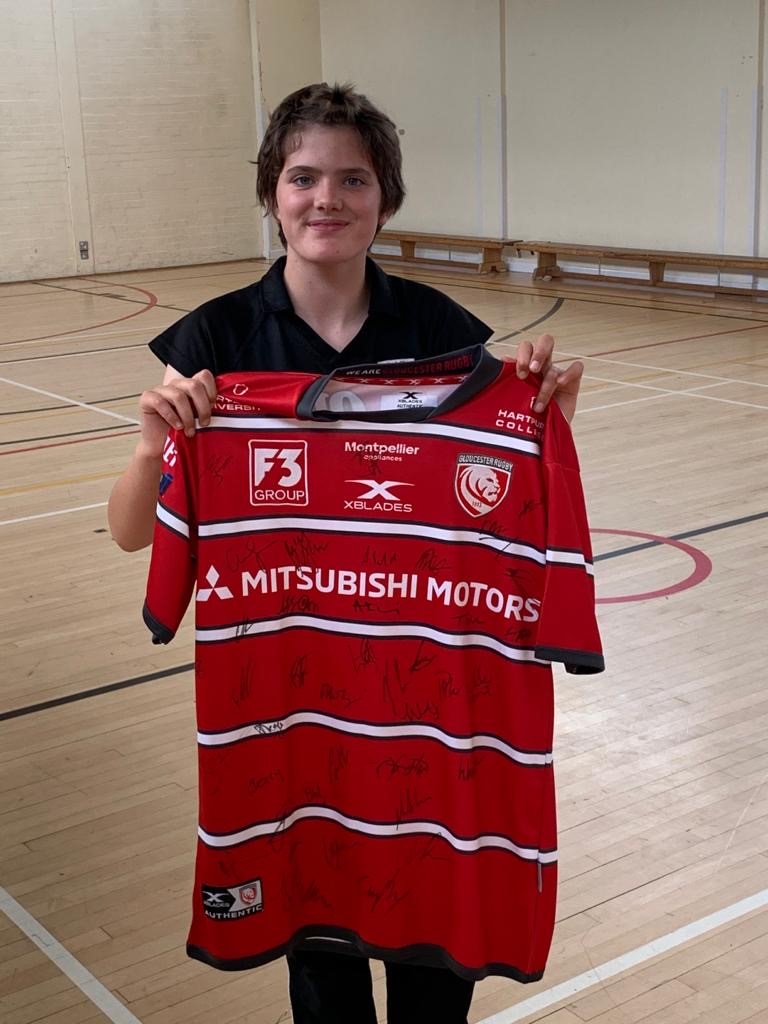 Congratulations go to Heather Aylward , 8.3 who won the signed Gloucester Rugby Shirt in the raffle.
Thanks to everyone who supported the PE Department and bought a ticket.
David Vaisey Trust - Young Persons Award
Despite cancellation of the David Vaisey Prize proper for 2020, the Trustees nevertheless made three Young Persons Awards this year, each one worth £100. These awards were restricted to those aged 19 and under who have taken a leading role at a Gloucestershire library in the last 12 months; they aim to recognise effective contributions as well as commitment to the importance of libraries as part of their local communities.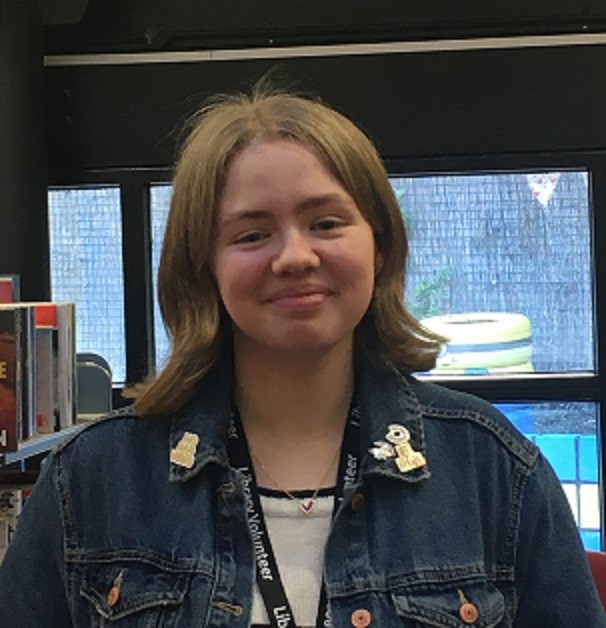 In awarding one of the three prizes to Lucy, the Judges commented :
"Reading groups for young children are the bedrock of libraries. The earlier a love of reading can be instilled in a child the farther they will go. Not only did Lucy's reading club foster a love of books, but with her help the children developed the confidence to read aloud and to share their stories."
"I was impressed by the Lucy's passion for words and books, and the ways in which she provided such an exciting and full experience for the children in the Word Wizards club. The combination of fun and learning clearly made a big difference to the children and increased the use of Quedgeley Library as a place for family and community."
"'What wonderful initiative by Lucy in devising an entirely new club for children who are not confident readers, and with amazing results too. I love her creativity, and her generosity of spirit in funding the stationery and prizes for the children herself too. The obvious huge success that Word Wizards has been, evidenced by increased library footfall is a real testament to all her efforts."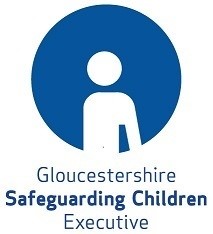 COVID-19 Emergency Assistance Grant Fund
The COVID-19 Emergency Assistance Fund for food and essential supplies is there to support vulnerable children, young people, working age adults, older people and their families during the challenging and unprecedented times of the Coronavirus outbreak.
Individuals or Families can self-refer or be referred by any professional working with them.
The Fund is overseen by a panel who manage the fund and can access financial assistance for vulnerable children, young people, working age adults, older people and families. The panel provide a consistent and effective response to escalating need and ensure that people get the support they need. The panel assess a person or families need against the eligibility criteria and cross reference other funding that may be available to vulnerable children, young people, working age adults, older people and families.
The COVID-19 Emergency Assistance Fund has received over 90 referrals since its launch at the end of July 2020. Individuals and families have received support including food, utility payments and essential household items.
Application Form:
https://www.gloucestershire.gov.uk/media/2097744/emergency-assistance-grant-form.pdf
The PDF can be edited online and email completed forms to childrensfund@gloucestershire.gov.uk
with the subject line 'COVID-19 Emergency Assistance Fund'
If you are worried or concerned about anyone under 18 who you think is being abused or neglected, or that a child and their family need help and support, please contact The Multi-Agency Safeguarding Hub (MASH)
https://children.gloucestershire.gov.uk/web/portal/pages/home
Ribston Alumna Nominated for Bravery Award
Two police officers risked their lives when they rescued an unconscious father and son during a frightening gas leak. Now they are being nominated for the National Police Bravery Awards which honours officers from across England and Wales who have performed outstanding acts of bravery while on or off duty.
PCs Sarah Crawford and Lucy Howard (a former pupil at Ribston Hall High School) from Gloucestershire Constabulary's Cotswolds Division ignored pleas from their force control to leave a property filled with poisonous gas in order to rescue the occupants of a house in Upper Rissington.
They were responding to a call from a distressed woman who said she couldn't wake her husband and 15-year-old son at their home in the Cotswolds.
When the officers arrived that night, February 23, 2019, they could instantly smell the gas in the property and found the father and the teenager lying unconscious.
The teenage boy had stopped breathing so PC Crawford administered CPR to revive him. After a few moments, he responded and started breathing again and she managed to drag him out of the property and to safety. But PC Howard was struggling to get a response from the father who was upstairs and not responding to CPR. PC Howard stayed with him providing first aid while she waited for paramedics to arrive. When they did they were able to get him to safety.
Both father and son made a full recovery, and it was only after the ambulance had taken them away did the officers get the medical treatment they needed. Despite the life-or-death drama from the night before, both officers were back on duty the next day.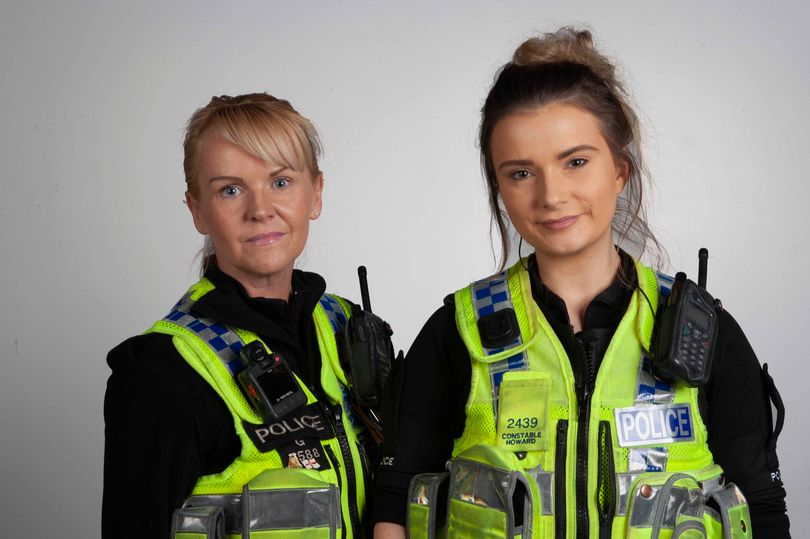 Huge congratulations to both police officers for their bravery and their nomination.
Equestrian Team
The Ribston Hall High School Equestrian Team is looking for pupils who are Horse Riders with their own horses to represent their school in a number of competitions at local venues and further afield.
Competitions include dressage, show-jumping, eventer challenges and one day events. Local venues include Rectory Farm, Hartpury College and Kings Equestrian Bromyard.
If there are any riders with/without their own horses who would be interested in joining in on other training/equestrian events, please would they also get in touch. Please contact Jane Austin on Rhhseq@gmail.com