March / April 2021
I will start this double edition of the Ribston Roar by writing that students have settled in well after the third lockdown; this is great for them and for us as we can resume the process of gelling our community together again. My biggest hope is that this will be the last time that I write this in any communication.
As you will be aware, formal examinations have been cancelled this year and so our Year 11 and 13 have been embarking on Teacher Assessments to support their gradings for GCSE and A Level. The pandemic has caused significant disruption for all, but particularly Years 11 and 13 as they have had both of their exam years during multiple lockdowns.
It is a stressful time for them, and we have talked to all students recently to explain that is OK to feel trepidation and nervousness about what the future holds for us. It is also OK to feel that way before you sit a test, assessment or exam. That's perfectly normal. There will be many times in life when we might feel this way, but sometimes we need to 'feel the fear and do it anyway'.
Eleanor Roosevelt said, "we gain strength, courage and confidence by each experience in which we really stop to look fear in the face. We must do that which we think we cannot."
Year 11 and 13, we know you will do the best that you can do and here at Ribston we are rooting for you, and all of our students who might need to hear this over the coming months.
Sarah Colombini
Headteacher
Royal Society of Chemistry- 53rd Annual Chemistry Olympiad
Well done to Hannah Davis, Beth Fowles, Kaitlyn Smith and Hannah Paveley in Year 13 who took part in the Chemistry Olympiad, facilitated by the Royal Society of Chemistry. Hannah Paveley, Beth and Kaitlyn gained a Bronze Award whilst Hannah Davis gained a commendation.
The UK Chemistry Olympiad is the leading Chemistry competition for students in secondary education across the British Isles. The Olympiad is designed to challenge, inspire, and provides a unique opportunity for students to push themselves further and excel in the Chemistry field. Budding chemists will develop critical problem-solving skills, learn to think more creatively, and get a chance to test their knowledge in new, real-world situations.
This year 9182 students took part from 782 schools, a record smashing year for the competition. Well done to our students!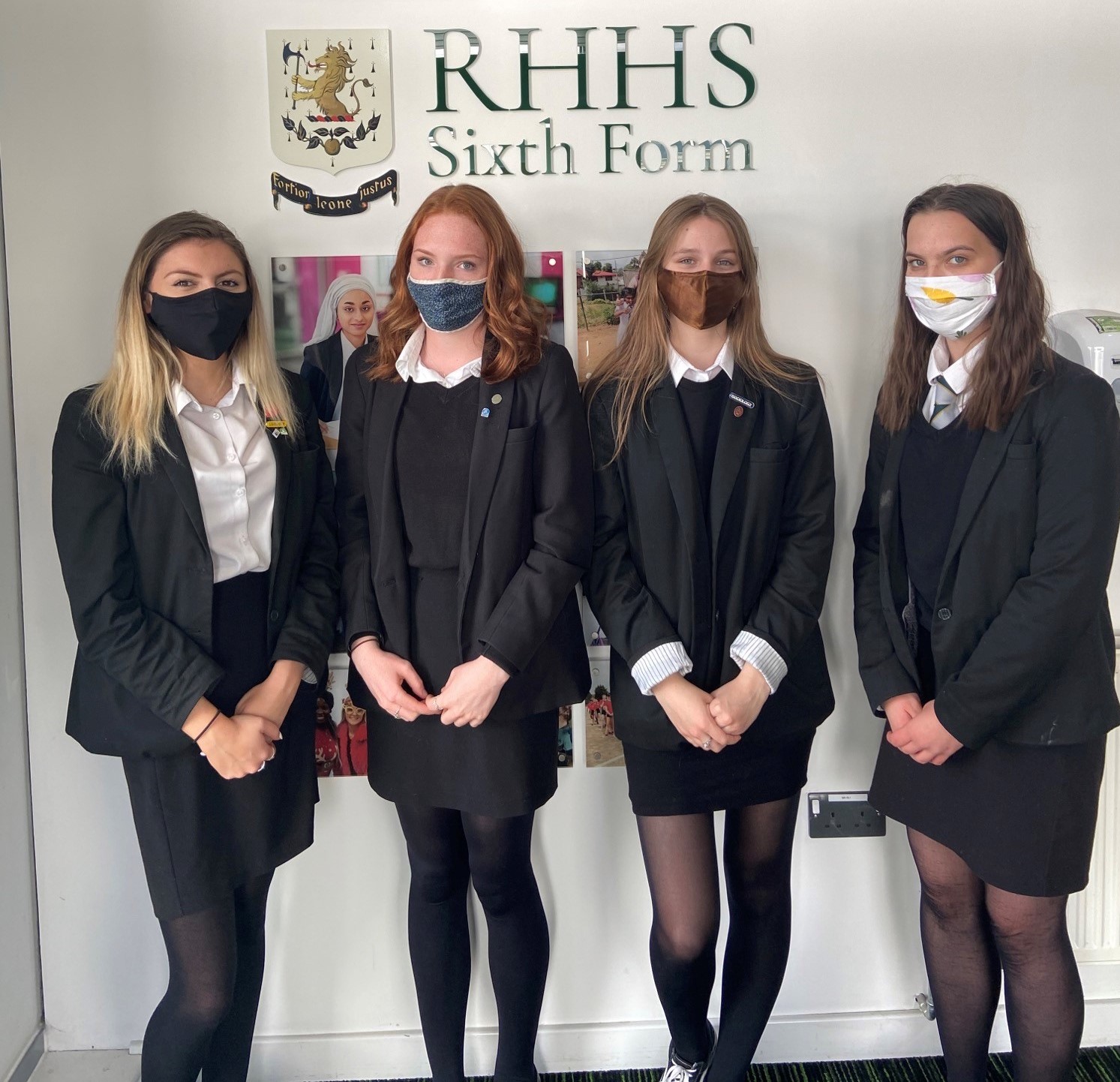 British Physics Olympiad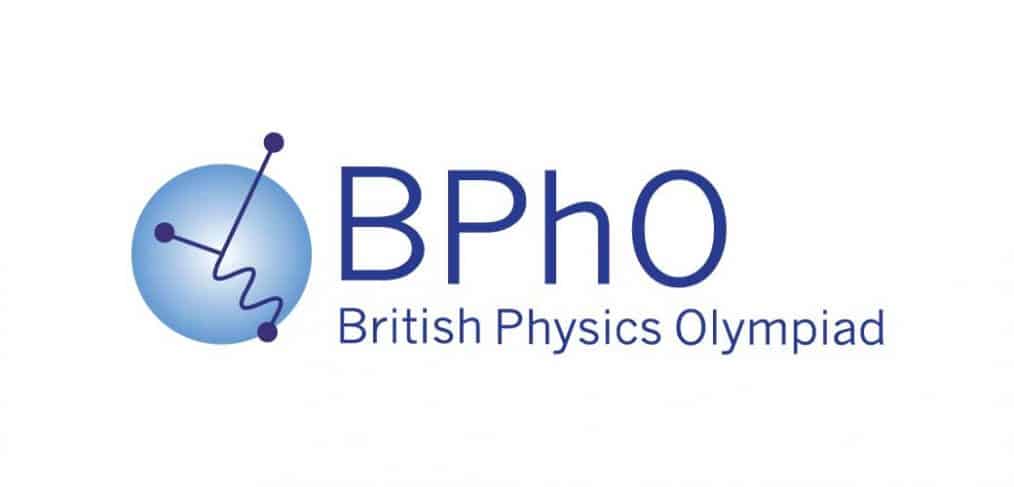 Our Year 11's participated in the Intermediate Physics Challenge as part of a group of 4710 students from 204 schools. The competition is very demanding, encouraging them to see their physics as a challenge in terms of what they believe they know.
Hannah Wood and Samantha Whitworth won Silver awards.
Isabel Wellington, Rita Soltysiak, Faith Warrington Alder, Ruby Morris, Jadyn Hughes, Robyn Hammond and Stephanie Saji all won Bronze awards.
Congratulation to all those who participated.
British Biology Olympiad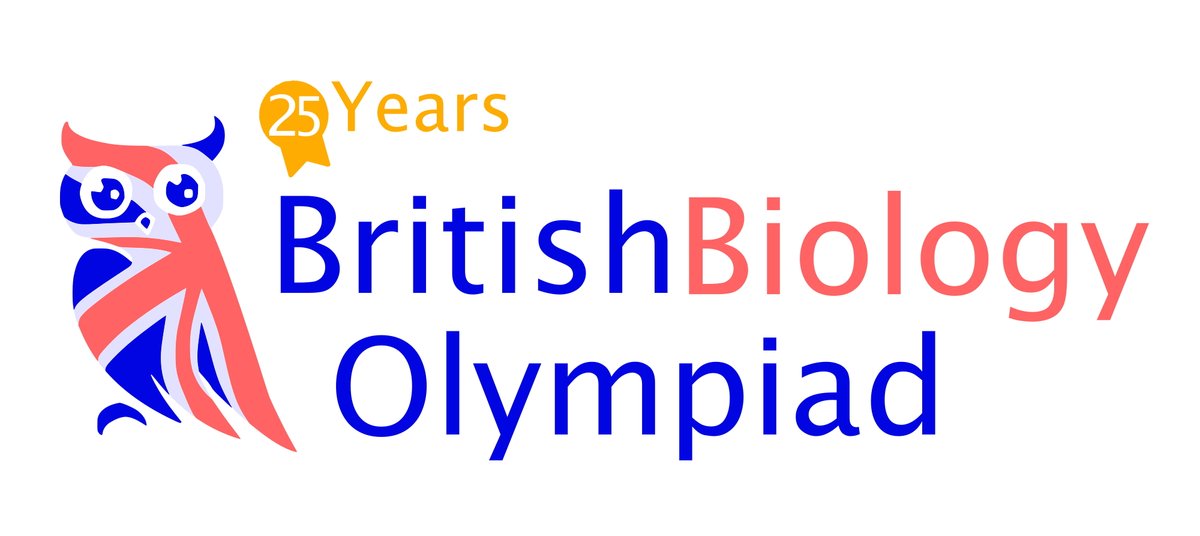 In March, Year 13 students, Hannah Davies, Beth Fowles and Khushboo Navinchandra took part in the British Biology Olympiad. The BBO is open to students in post-16 education studying at school or college. The competition consists of two, 45-minute multiple choice papers to be taken online under staff supervised exam conditions. Students will be presented with topics and ideas which they are not familiar with, so will compete with their problem-solving skills and understanding of core principals. Over 8600 students took part from approximately 622 schools this year.
We are incredibly pleased to say that Beth achieved a Silver award, placing her in the top 15% of participants from across the country.
Hannah achieved a Highly Commended award whilst Khushboo very narrowly missed out on a Commendation by just a few percent.
Congratulations to these students for taking part despite the pressures of lockdown. We are very proud of you.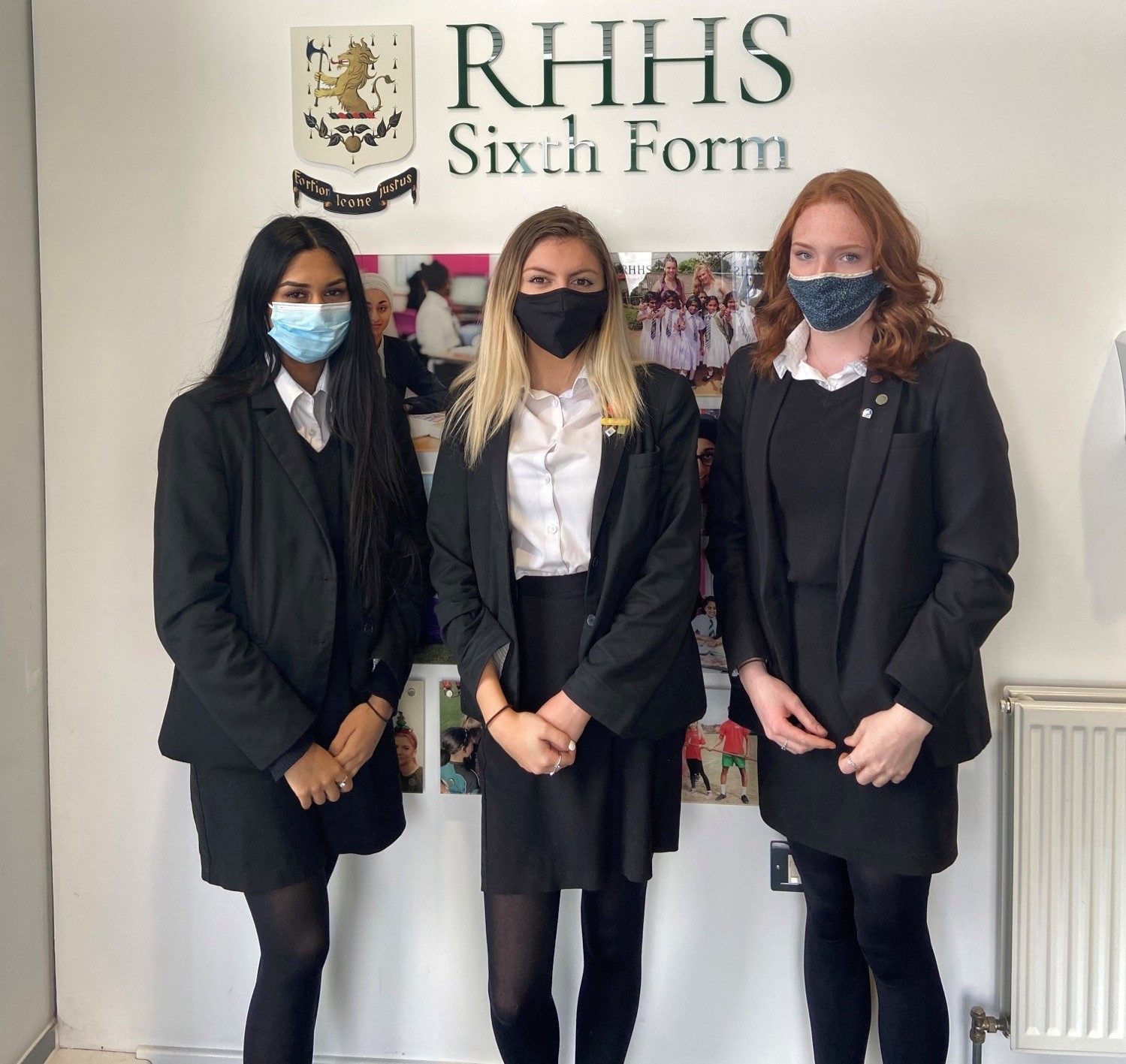 Creative revision strategies in Biology
A-Level Biology provides opportunities to develop many skills as students continue their development and journey on their chosen academic paths. Biology has enduring popularity at Ribston Hall, with the passion, dedication and enthusiasm shown by teachers reflected by the students.
Students are encouraged to be creative and resourceful when developing learning and revision strategies, collaborating with other students for a positive learning experience. Year 12 students Olivia Hughes, Maisie Godfrey and Grace Manley documented their practical on dissection and produced a video to share with fellow students for revision purposes.
La Chandeleur
La Chandeleur, otherwise known as 'le jour de crêpes', has been celebrated in France for over 1500 years. It is both a religious and a pagan festival, with the round golden pancake representing the sun and the coming of spring. It's also a day of fortune telling and legend - and of course we had to put this to the test!
Students were tasked with following a French recipe and creating either the most scrumptious pancake possible, or the most innovative design. They were also asked to put some of the good luck rituals to the test, flipping the pancakes with one hand while holding a coin in the other, to ensure prosperity and good fortune for the coming year.

Congratulations to all the participants, and of course to the overall winners whose designs are shared above - Amelia Guzinska 8.3, Annie Nielsen 7.3 and Amy Blanch 8.3.
Well done to all the students and staff who were also brave enough to cook them 'live' in their lessons! You are true heroes!
Mrs Holman - MFL Department
Geography Challenge
Year 7 Geographers were tasked with making edible waterfalls during lockdown, as part of our unit on Rivers and Flooding. They were asked to represent the key geographical features: hard rock, soft rock, overhang, undercut, plunge pool, debris, and the flow of the water. Students also submitted write-ups of their work to highlight these features and explain how they made their waterfalls and represented them.
Some of the winning entries are shown here.
Mrs Nicklin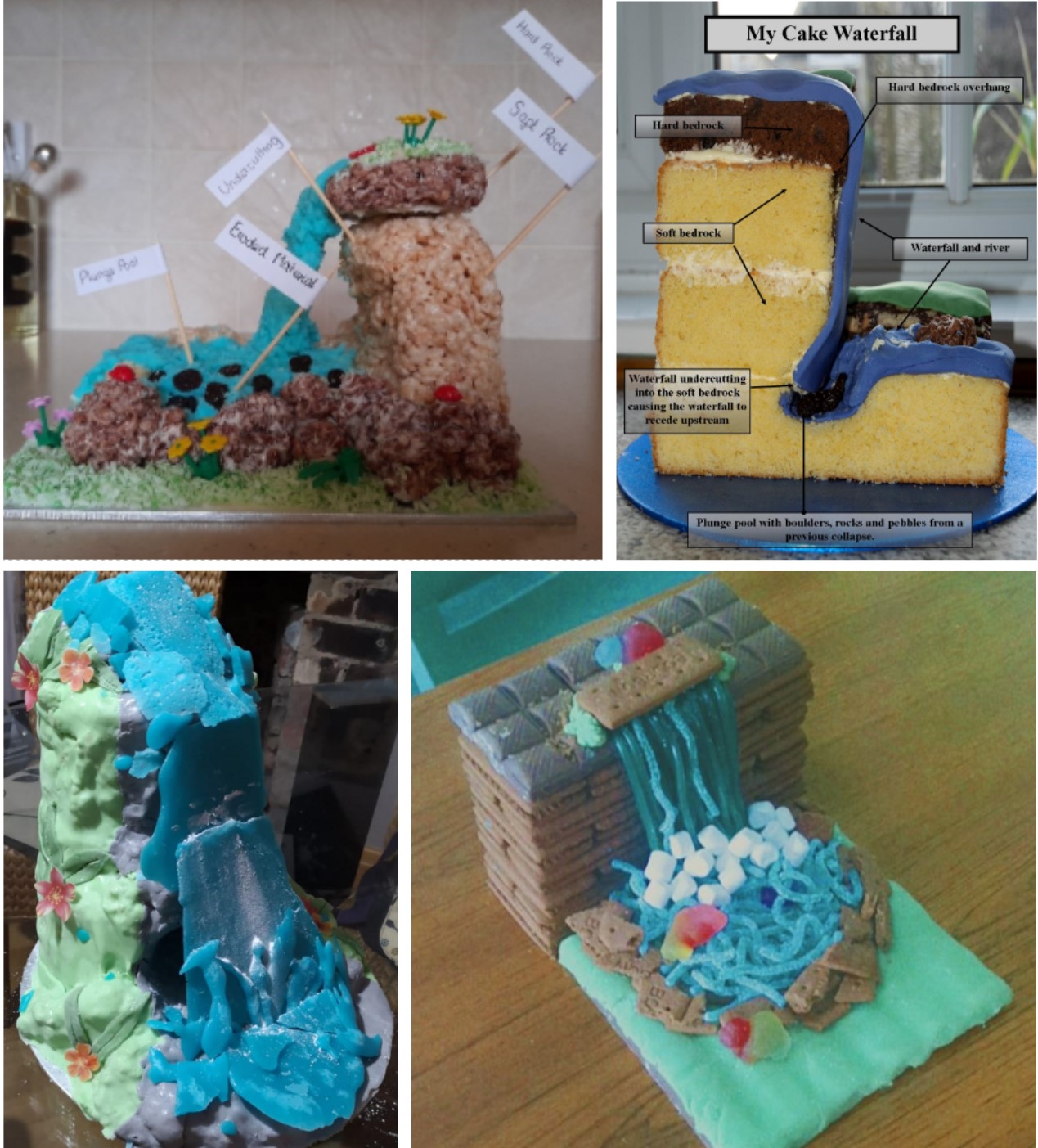 Little Princess Trust
Bethany Clive 8.2 donated her hair to the Little Princess Trust, a charity that provides real hair wigs, free of charge, to children and young people who have lost their own hair through cancer treatment and other conditions. Bethany wanted to fundraise money for the charity to help them to continue the vital work they do, raising a staggering £1,031.00. Well done Bethany!
Watercolour Paintings
Fantastic watercolour paintings from the very talented artist Eva Kehn-Alafun in Yr 7:5 - she has been keeping herself busy at home and these were a series of paintings she created in the last lockdown.
Fantastic colours used in the landscapes to create an atmosphere - Really well done!
Mr Collins - Teacher of Art
Food Technology
Yr 10 students have been learning about the functional properties of fats in pastry and of course making high level skill items - cream slices & sausage rolls.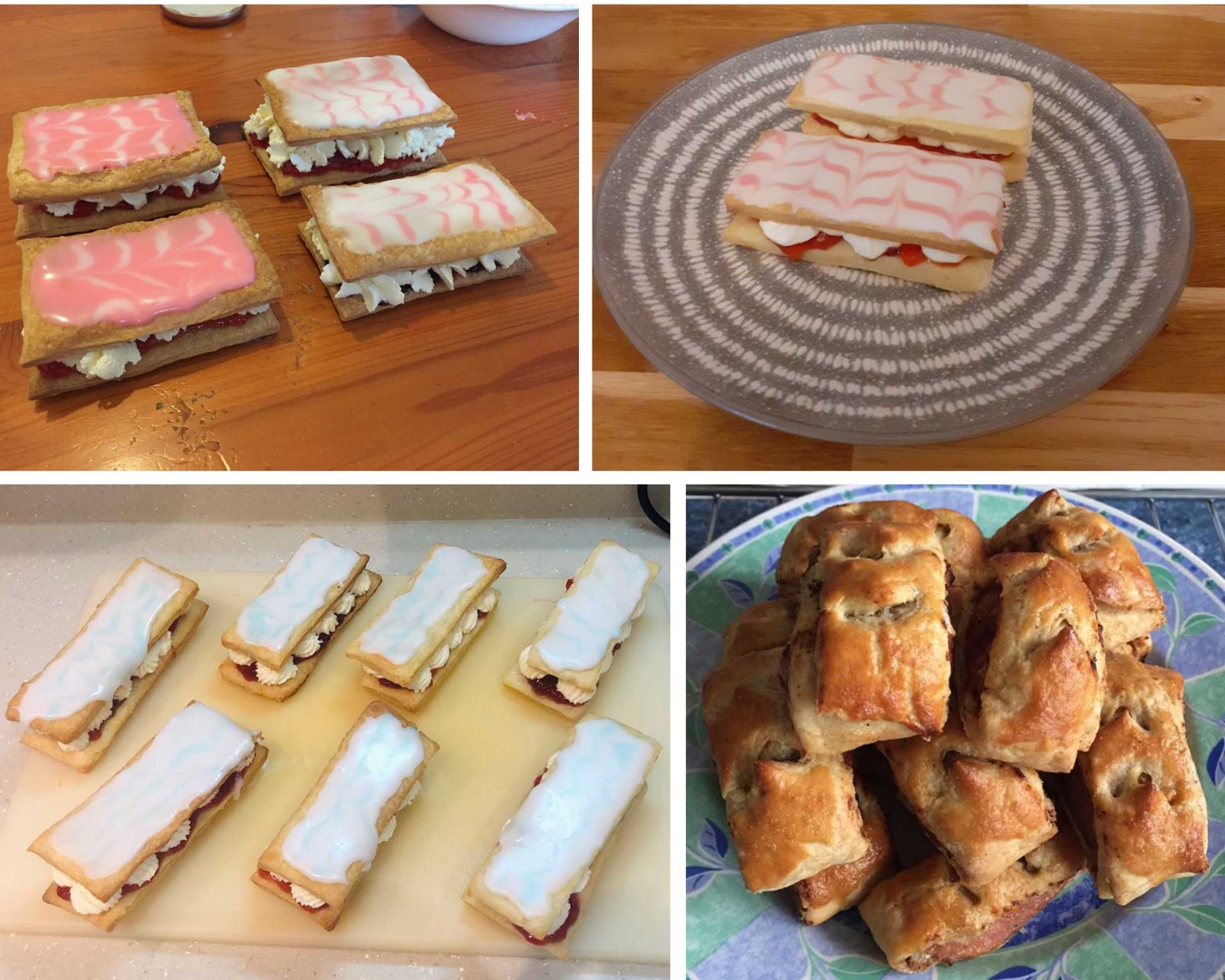 Easter Creation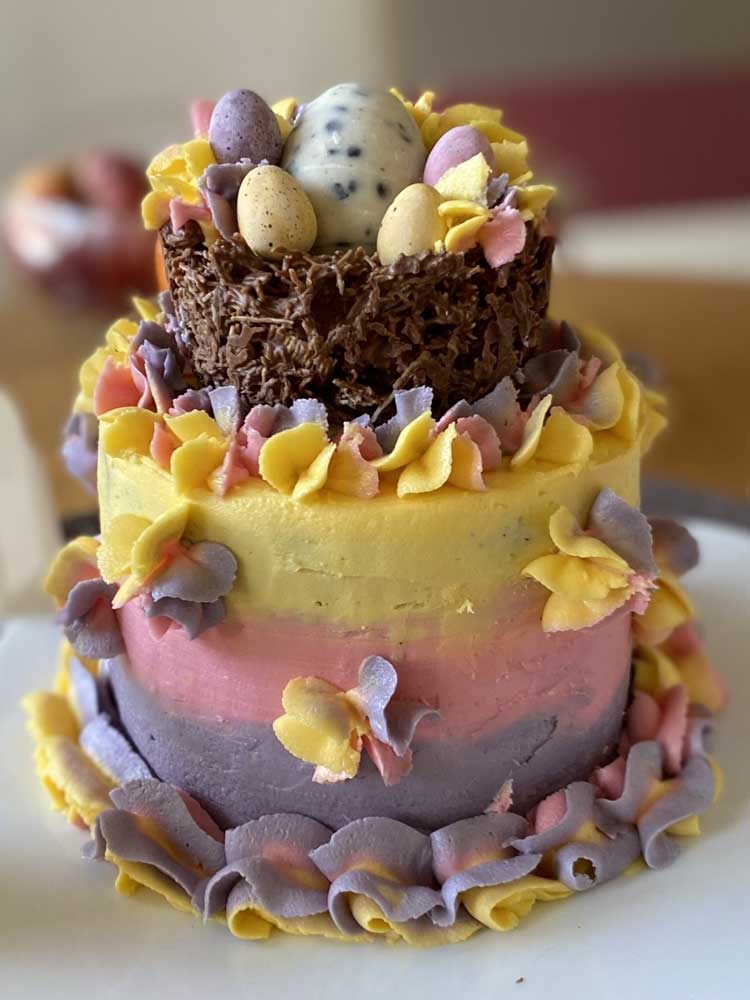 I made an Easter egg cake. I have really enjoyed cooking in the years I have been at Ribston - thanks for making lessons so enjoyable and fun.
This is Me - BSL
During lockdown, Danielle Veluz Yr 8.2 learnt how to perform This is Me, from The Greatest Showman, in British Sign Language.
Music Department request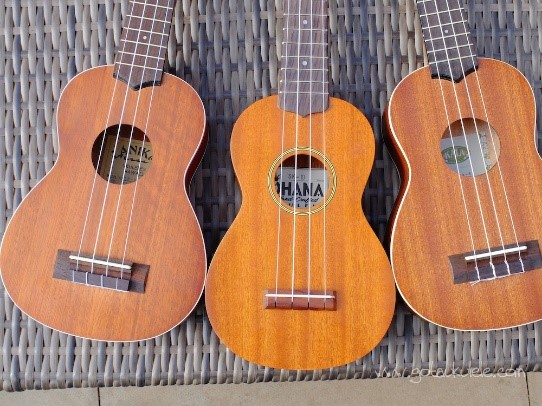 The students and the Music Department are really keen to get a Ukulele extra-curricular club up and running next year. This made me wonder if anyone has an abandoned Ukulele lying around the house collecting dust that you would like to donate to the school, we would also accept guitars that are in working order.
Many thanks in advance
Mrs Barnett
Curriculum Lead-Performance

PART OF THE MONKHOUSE GROUP
Dear Customer,
In what is normally a quiet time of year for the schoolwear industry, we have received a high volume of orders as schools go back after a long break, during what has quickly become a mini Back to School period.
Like all retailers across the country, we have been protecting the jobs of our colleagues, working with a reduced workforce due to the current government guidelines and using the Furlough scheme. In preparation for the March 8th Back to School, we have un-furloughed colleagues and ramped up our operation to handle the increase in demand.
While our stores are still closed until April 12th at the earliest, all orders are coming via the web. Our operations team are working increased hours to pick, pack and dispatch orders as quickly as possible. But with order volumes at our August peak levels, this is proving challenging.
We aim to deliver most orders within our service level but some may take a little longer. To provide extra help and support, we have increased our customer service team to handle higher levels of calls and emails.
If you have any queries, please contact the customer service team who will be happy to help:

Tel: 0161 476 7216
• 8:30am - 5:00pm Monday to Thursday
• 8:30am - 3:00pm Friday

Email: web@monkhouse.com