March 2022
This month is absolutely ram packed with opportunities that have been going on both inside and outside of Ribston Hall. The offer from staff to enable these opportunities has been vast, and the students have had great fun getting stuck in.
From the astounding G15 Celebration of Success at the cathedral, to university visits, British Science Week, National Careers Week, Comic Relief fundraising, World Book Day, Cyberfirst competitions, La journée internationale de la Francophonie, Bikeability, District and County Netball, Science Olympiads and Primary Partnership, to name just a few things, there has been something for everyone to get involved in.
I won't say any more, I will just let you have a good read!
Mrs Sarah Colombini
Headteacher
Where next after Ribston?
Helping students decide what to do after leaving Ribston Hall is integral to our Sixth Form offering. During March, we took all Year 12 students to the UCAS exhibition at the University of Worcester.
Over 100 higher education providers were in attendance, along with the army. These exhibitors shared insight on the application process, course options and content, student finance options as well as many other aspects of student life. Our students came away enthused about their next steps and with some newfound knowledge of institution and course options they hadn't considered. They picked up a few freebies too…
World Book Day
What a brilliant selection of costumes we saw on World Book Day! We had Corpse Brides, Doctors, Professors and students from Harry Potter, dinosaurs, Winnie the Pooh, Mr Men, Alice in Wonderland and so much more.
We raised £365, thanks to everyone who arrived in costume contributing a pound, which was split between Tic+, a local charity supporting young people in Gloucester, and the World Book Day charity, which changes lives through a love of books and shared reading.
La journée internationale de la Francophonie
On 20th March we joined a celebration of French-speaking people across the world. The OIF (Organisation Internationale de la Francophonie) estimates that there are over 300 million French speakers across five continents, and all 88 countries that make up the OIF are committed to promoting cultural and linguistic diversity.
The MFL department championed this special day by entering a team of Year 8 students into the national 'Vive la Francophonie Quiz 2022'. We competed against groups across the country in the KS3 category and, although we don't yet know where we placed, the girls demonstrated a fabulous team effort and thoroughly enjoyed themselves. Bravo!
Students in Key Stage 3 were also invited to participate in an online Francophonie quiz as part of their independent learning. All entrants will receive house points, and the top 3 winners (listed below) will receive their prizes shortly. Très bien fait, tout le monde!
1st place – Harriet Sweet 8.3
2nd place – Mya Nelmes 8.3
3rd place – Paige Dixon 7.5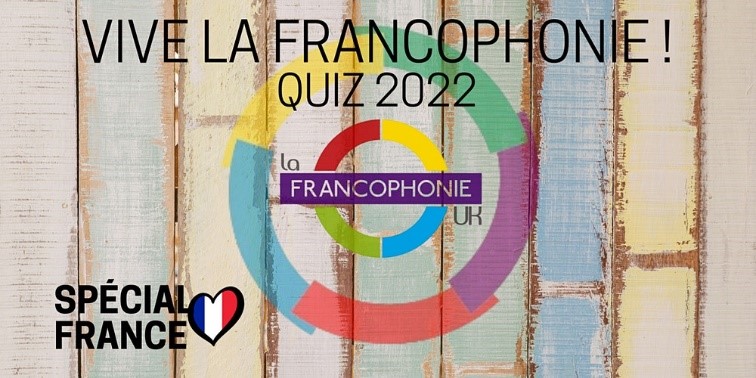 In Spanish, our Year 7 students have been learning about El Carnaval - a festival celebrated in most Spanish cities and towns during February. They have enjoyed the colourful costumes, parades and music involved in these popular festivities. They have also had the chance to listen to Chirigotas from Cádiz and watch the election of La Reina del Carnaval from Tenerife. They even attended the virtual ceremony of Entierro de la Sardina (the burial of the sardine), which traditionally marks the end of El Carnaval. Here are some of the advertising posters they produced in the style of the actual carteles de carnaval that every Spanish city uses each year to advertise its festival. ¡Que viva el Carnaval! ??????
Legally Blonde The Musical
Auditions were held last week for our next school production Legally Blonde The Musical, which will be performed in December. A huge well done goes to all the students who took the courage to get up on stage and perform in front of a panel of pretty scary judges! We are so proud of you all.
Raising money for Comic Relief
Our Comic relief challenge this year was inspired by Tom Daley - we rode, walked, ran and rowed 144 miles from Ribston Hall to Comic Relief's HQ. Intending to cover this distance between the staff and Sixth Form students in the course of a school day, they absolutely smashed it and ended up covering a whopping 353 miles!
Sophia Vye in Year 7 also did a sponsored silence and raised nearly £40 for Comic Relief. Well done Sophia!
We then held a charity netball match between Staff and Sixth Form students, resulting in a staff win with a result of 4-3...sorry students, maybe next year!
Incredible efforts all round and the best bit is we raised a collective £1644 between these events and our mufti day. Thank you to everyone that participated, supported and donated - we couldn't have done it without you!
National Careers Week
During National Careers Week, we asked a number of our students what they'd like to do once they've finished their education. The answers were as varied as they were interesting.
Careers conversations
During National Careers Week, we also welcomed some external speakers into school to talk to our students about their different career paths. Dr Karl Fuchs from Gloucestershire NHS, Tamzyn Greenfield of Cyber Security Associates and Molly Abbott of Nasty Gal Fashion all visited school to talk to students about careers in their respective fields. What an insightful experience for all and we thank them for being so generous with their time and expertise.
International Women's Day fell within National Careers Week so it was particularly fitting to have two ex-students, Tamzyn and Molly, visit to tell us about their career success after completing their A-levels here at Ribston.
National Science Week
Following National Careers Week, we celebrated National Science Week with science-based activities across the school. We hosted a treasure hunt, picture quiz, dissection club and the first in the 2022 series of The STEM Sessions, when we explore hot topics in STEM with a visiting expert in their field.
This session featured Simon Crowfoot from Ecotricity and Skydiamonds, talking about how they clean up the atmosphere while creating diamonds - a truly fascinating process. There was no shortage of willing volunteers to take a closer look at the £500k haul of sky-mined diamonds he brought with him!
The results of our online picture quiz are also available - well done to all the students who took part from all years, but particularly to Jessie Irvine and Olivia Paveley who scored 100% and will gain extra house points for their efforts.
FemSoc discussions, by Evie de Gruyther
FemSoc met again this month, this time to discuss the Incel movement. Incel stands for "involuntary celibate" and refers to people, predominantly men, who feel they are being deprived of the sex and relationships they want and are entitled to. They blame women for their loneliness and claim that they spitefully withhold sex from men who do not fulfil society's stereotype of the 'perfect man'.
We learnt about the history of the incel movement- interestingly it began around 30 years ago as a website offering support for lonely, single people, but it has rapidly morphed into a platform to promote misogyny and even to advocate violence against women. Some incels would argue that the majority of them are not actually violent, and only say these things online. However, saying misogynistic things in an online forum is still dangerous as it adds to the culture of dehumanising women and facilitates individuals who are intent on real violence. We also discussed whether or not the UK should declare incels as terrorists by examining the definition of terrorism, and whether it is applicable to incels.
We discussed how especially in the cases where people with ties to the incel movement commit violent crimes, such as the 2014 shooting at the University of California, or the recent shooting in Plymouth, it could certainly be interpreted as terrorism. This violence is serious, intimidates the public, and arguably advances an ideological cause. In this case the ideology is the hatred of women. Canadian authorities concluded that the incel movement is a form of violent extremism (after an attack that killed 10 people in Toronto) but the UK have not defined it in this way.
We also talked about the link between the incel movement, poor mental health, and resentment towards society. We discussed the importance of mental health provision, and how treatments such as counselling should be more widely available to all people, as this may reduce the number of people being radicalised and turning to violence. However, despite the need to address the mental health aspect of the incel movement, this cannot be used to excuse it. Any group that talks about women in a degrading way, or blames them for things that are not their fault is dangerous, and contributes to misogynistic beliefs, and the patriarchal society we live in. The incel movement is definitely worrying, and it will be interesting to see whether the UK ever makes the decision to class violent incels as terrorists so they face greater investigation.
Chemistry, Biology and Physics Olympiad Success!
Our Sixth Form students have enjoyed success with their entries into the different Olympiads. Here are the Chemistry students proudly displaying their certificates.
Results from each discipline:
Chemistry - 7 Silver and 6 Bronze certificates
Biology - 4 Bronze, 1 Highly Commended and 2 Commended certificates
Physics - 14 Bronze certificates
Cyberfirst
A team of Cyber experts from CyberFirst came in for 2 days to run all day courses for Year 8 and Year 9 students. We learnt a lot about the work they do attacking systems to make sure they are safe and defending against attacks from other people.
One of the tasks that the students did was take anonymised information from several sources and then use Open Source Intelligence to tie the information down to individual people. Other tasks included cryptography and 3-D design.
Student feedback was excellent with a few comments shown here:
"Thank you Cyberfirst for the amazing day! It was extremely entertaining as well as educational. Learnt a lot more about cyber security and had a good time doing animations, scripting and much more."
"It was absolutely fantastic! I really enjoyed the activities especially detective work!"
County Champions...AGAIN!
Our U16 netball team have won the County Netball tournament again! Undefeated in the tournament since Year 7, this amazing team have made Mrs Hay a very proud coach.
On their path to victory this year, they beat Severn Vale 19-3, Denmark Road 11-3 and Kings School 15-11 - well done ladies, what a team!
Bikeability
24 Year 7 students took part in Bikeability Training. They were exceptionally lucky with the weather and were able to enjoy 4 glorious hours exercising in the sunshine and fresh air. The instructors were incredibly impressed with the students who conducted themselves beautifully. All attendees came away with a Bikeability badge, certificate and new-found confidence on their bikes.
Primary Performance Day
On Tuesday 22nd March, the Performance Team welcomed pupils from 5 of our feeder Primary schools for an action packed day of Music, Dance, Drama and Trampolining. The pupils absolutely loved the variety of activities on offer with some wanting to stay at Ribston forever! As the weather was so wonderful, the pupils chose to cut their break and lunchtime short and mixed with Year 7 classes who were enjoying PE on the field. It really gave our prospective students a feel for Ribston life.
Outstanding Primary Partnership feedback
At the end of March, our Year 9 Sports Leaders helped at the Easter Primary Multi-skill Festival at Plock Court, which is an event for local KS1 (aged 4-7) Primary school children. We received this feedback from the organisers the following morning:
Please pass on a big heartfelt thank you to your wonderful Year 9 sports leaders who made yesterday's primary festival such a great success. They were such an enthusiastic group with high energy levels throughout the very long day, a real credit to your school.
In total, we have 25 schools with just over 900 pupils taking part in the morning and afternoon sessions. Your leaders created some wonderful memories for these children. For many of them, it was their first trip on a big coach and the first event in their school lives. They will most defiantly not forget the day thanks to your leaders. I would also like to thank your two staff members Miss Llewelyn and Miss Oliver who were quite outstanding throughout the events.
Thank you and well done to all involved - we are so proud to receive such incredible feedback.
Year 10 District Netball Tournament
The U15 Netball Team came 1st in their pool in the District Netball Tournament at Denmark Road. They faced Crypt in the first match of the tournament and drew 3-3. This was an amazing achievement on its own, having never beaten Crypt before. Sadly, they were knocked out by Kings in the semi-finals. Congratulations to all players who really rose to the challenge and should feel very proud of their achievements.
G15 performance at Gloucester Cathedral
We returned to the spectacular surroundings of Gloucester Cathedral last week to take part in the G15 Celebration of Success. This is a joining together of all the Gloucester Schools to showcase the very best of their student musical and dance performances. After a two-year absence, it was great to be back!
Ribston Hall was represented by Daisy Kane, Pearl Cardwell, Isabella Dodane, Ilsa Ilyas, Jenaye Kelly-Smith, Bella Markham, Olivia Parker and Juliet Shannon as musicians, and Mia Cecci and Isabella Palmer as dancers. Mollie Neil and Ayesah Diallo in Year 12 were the evening's compéres as part of the G15 student group.
We are so proud of their incredible performances and give thanks to Dr Yang, Mrs Staton, Miss Llewellyn and Mrs Barnett who have worked so hard with the students to allow them to shine at such a wonderful event.
Monologue Challenge
In February, the Monologue Challenge was launched by the Drama department to students in Year 7 and 8. The winning prize being an exciting term's tuition at Stagecoach Performing Arts in Gloucester. Stagecoach is a local performing arts company offer quality classes in singing, dancing and acting for children aged 4-18yrs. At Stagecoach, students perform publicly at least twice a year in the local community and even in the West End.
For the Monologue Challenge students were asked to write an original monologue based on the prompt "I need a change." We received a variety of entries with students tackling subject matters such as bullying, climate change, school and domestic life. Some candidates even filmed their monologues as part of their entries.
The Monologues were shortlisted and the final performers were invited to perform to a judging panel. It took great courage for each candidate to stand up and perform solo in front a small audience and huge congratulations goes to all these students!
The final results were:
1st Place – Sophie Edwards (8.5)
2nd Place – Matilda Fletcher (7.1)
3rd Place – Holly Poole (8.4)
Well done to Sophie! We look forward to hearing all about the wonderful things you achieve at Stagecoach in the future.
PHSE focus
This term in PSHE, Year 11 have covered a key area of the Relationships and Sex Education (RSE) curriculum – romantic relationships. Two sessions, created with the PSHE Association and Exeter University's School of Social Sciences, guided students through common relationship scenarios. Year 11 learned about healthy and unhealthy one-to-one intimate relationships and developed strategies to build healthy lasting relationships. Students are now equipped with the life-skills to evaluate whether a relationship is healthy or unhealthy and explain how to access support in relation to unhealthy relationships.
Stefi wins two silvers in the GB Skate Artistic Championships
Stefi Aros competed in the GB Skate Artistic Spring Solo Dance Festival in Breydon Arena this month. She won a silver medal for her Solo Dance performance and a silver in the team event, along with her younger sister.
Stefi has been selected to participate in the British National Championship in Espoir category, which takes place on 3rd June 2022. We wish Stefi and her coach, ex-student Lauren Jarvis, all the very best with the training for these championships.
Musical success
There are a number of external music exams such as ABRSM, Trinity, Rockschool, etc. and our students are acquiring excellent results as well as confidence from the experience. Wholehearted congratulations to the following students, who recently passed external music examinations.
Penny Steele (8.5) – ABRSM Grade 3 Singing (Distinction)
Sophie Edgar (7.3) – ABRSM Grade 1 Piano (Merit) & Theory (Merit)
Elena Blake-Dyke (8.4) – The National College of Music, Grade 3 Musical Theatre (First Class Honours)
Well done all!
Director Georgie!
Georgie Abbey has been doing her Duke of Edinburgh volunteering at King George V Playing Field parkrun, Cheltenham. On Sat 5 March, when parkruns celebrated International Womens Day, Georgie was the Run Director.
Well done Georgie, what a brilliant experience. If you'd like to read more on her volunteering at Parkrun, her mum, Emma wrote this report.
Blackpool bound!
Niamh Harris and Holly Haynes competed in the South West regional IDTA ballroom and Latin competition.
As well as being placed 1st, 2nd or 3rd in all 7 of their dances, they qualified to represent the South West in the National finals at Blackpool in October. Good luck ladies, we can't wait to hear how you did!
Lucy reaches the best Forty Young Composers!
Lucy Good (Year 13) submitted her four-part chorale composition into ORA Singers Composer Competition, which was open to all 18-year-old and younger composers nationwide. Her work has been selected as one of the forty compositions, and as a result, Lucy has been invited into ORA Singers Composer Competition Apprentice programme.
Lucy will work with professional composers until July and produce another excellent composition at the end of the programme. We are so proud of Lucy's independent achievement and would like to praise her commitment and talent in music. Congratulations!
Dancing to success
Bethany Farr in Year 7 achieved a 1st place medal in Dance Expressions in Henley in Arden for her Ballet Solo in the classical section.
Well done Bethany!
Rugby National Cup success
Evie Parker, Heather Aylward and Bethany Painter of Yr 9 played in the semi-final of the U15 Girls Rugby National Cup for Cheltenham North Rugby Club, winning 34-28 against a very strong Liverpool St Helens team. They are now through to the national final, which will be held on the 1st May.

Good luck ladies - we can't wait to hear how you get on in the final!
Ribston Hall Qualifier for Hickstead
Isabella Dodane has qualified for the NSEA Championship Event at Hickstead, riding her pony Peri at Cheltenham College. Riding in the 90-95cm class, she was amazing and finished 4th out of 39 entrants - with only the top 4 qualifying for the championships.
Royal Mail competition success
Congratulations to Alessia Iaccarino in Year 8 who made the grand final of the Royal Mail 'Celebrating heroes of the pandemic' stamp design competition!

There were just over 606,000 entries and she reached the final 24, so will have her design featured on the cover of a limited edition set of stamps as well as winning £500 in shopping vouchers.
Congratulations to Alessia for this incredible design and our thanks go to Mr Collins who organised the competition entries from our school.
The Big String Music Event by Gloucestershire Academy of Music (GAM)
Five of our excellent musicians made Ribston Hall proud in the county-wide music event. Four violinists, Ruth Brook (year 9), Peppa Brook (year 7), Amy Jenkins (year 9) and Mary Parker (year 8), and one cellist, Olivia Parker (year 8) performed at the Big String Music Performance at Tewkesbury Abbey on the 22nd of February. These string players only had one full day of rehearsal and premiered The Comet Stone, a newly commissioned piece, and Jon Trim's Celtic Fantasia in the concert. Such fast-learning skills are testimony of their superb concentration and proficiency on their instruments. We are extremely proud of their contribution in the concert.
Well done to all who earned house points in March. Congratulations to ROMANS who are still in the lead, but the Danes aren't far behind!